I believe, the wedding wouldn't be a wedding without some sort of flowers. How do you feel on your special day, people find nothing special in it? The wedding is a day where guests have an opportunity to judge you & your class. And, showing awesomeness without flowers is not possible.
In a wedding, flowers play significant role, starting from bridal bouquet to different wedding decoration. They truly have an ability to transform wedding atmosphere from boring, rowdy to pleasing, contented. Among each & every flower related stuff, bouquet draws everyone's attention. Thus, it must be unique that shows your high standard.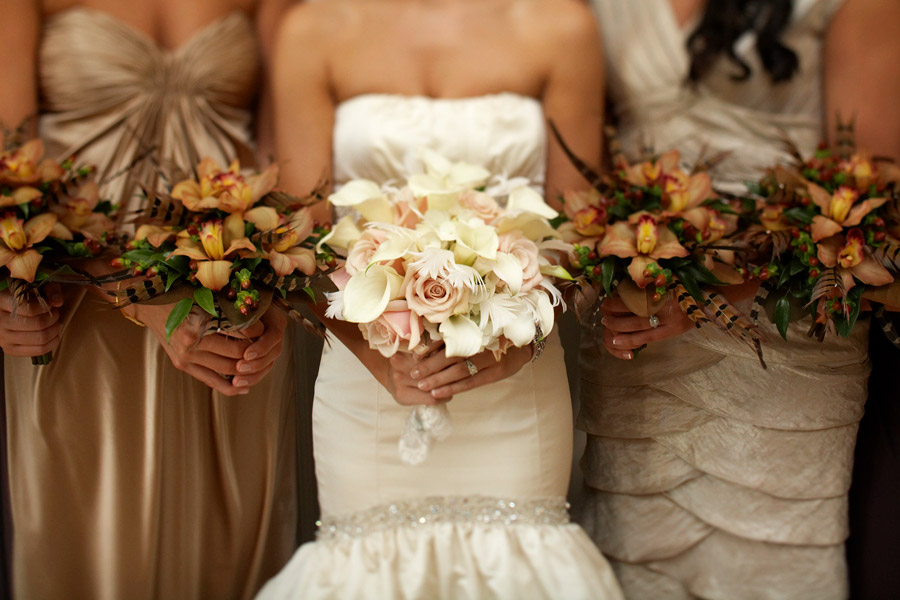 Don't panic about bouquets as, wedding bouquets online available in different styles. If you want to look images then, search on different flower sites. But, choose those flowers by considering the below factors.
Budget
Who doesn't want a dream wedding? It's every bride and groom's desire to have an outstanding wedding. But, for some of the couple, the budget is a big factor that affects their arrangement. Thus, they should spend in a limit. Anyway, it doesn't mean they don't become successful in making their day beautiful.
Yes, of course, the thing is, you have to be well-planned before making purchases. Just prioritize your needful stuff and plan money as per need. i.e. you can spend more on the bridal bouquet and can spend few on bridesmaids bouquet. Also, be frank when it comes to hiring florist.
You should keep the budget clear while you meet him. Your florist can help you presenting your day in a royal way through his creativity. He also can accommodate you on certain things, but for that, you need to trust him.
Date of wedding
The wedding date is a big factor in selecting flowers that are available in that season. It is the best option to choose in-season flowers, not only because they are cheaper but, they are coming up with best blooming quality. So, there are set of lists that show which flowers are available in particular season.
So, go through the chart-list and suggest florist choosing those flowers that are available during wedding days.
Location of wedding
It all depends on the venue of your wedding whether your wedding decoration is enchanting or repulsive. Thus, I suggest you choose flowers according to your wedding venue. A single example for you: if your wedding theme is classic then, your flowers should be more formal and luxurious to give the day more appealing look.
Your personal taste
As you all know, there are so many styles and designs and multiple ways to bring up your wedding with creativity. There is no doubt that you have to trust in your florist and let him do his work without interference. But, that doesn't mean you quit sharing your opinion.
Even though, it's your wedding, you can share your personal style or can ask him to include your favourite blooms into the bouquet. If you're unable to express your expectation then, do one thing: show him photos that you wish to have in your treasure day.
Your color scheme
The flowers are available in various colors and shades. So, it can be confusing to choose flowers that suit your wedding gown or wedding theme. You can show your wedding dress to the florist so he can have an idea on which color/shade will give the wedding an awesome look.
Wrapping up
I have done my work through sharing the things you should look for. Now, it's your turn to select the best flowers and make the wedding, royal. Don't forget considering all these factors at the time of flower selection. Have a joyous wedding!