As fall leaves give way to winter snowflakes, keeping your home warm and comfortable becomes a top priority. You probably already know that you need to fire up the heater and break out the draft stoppers, but did you know that interior design choices can also help raise the temperature? Read on to discover five stylish solutions to keep your home warm this winter.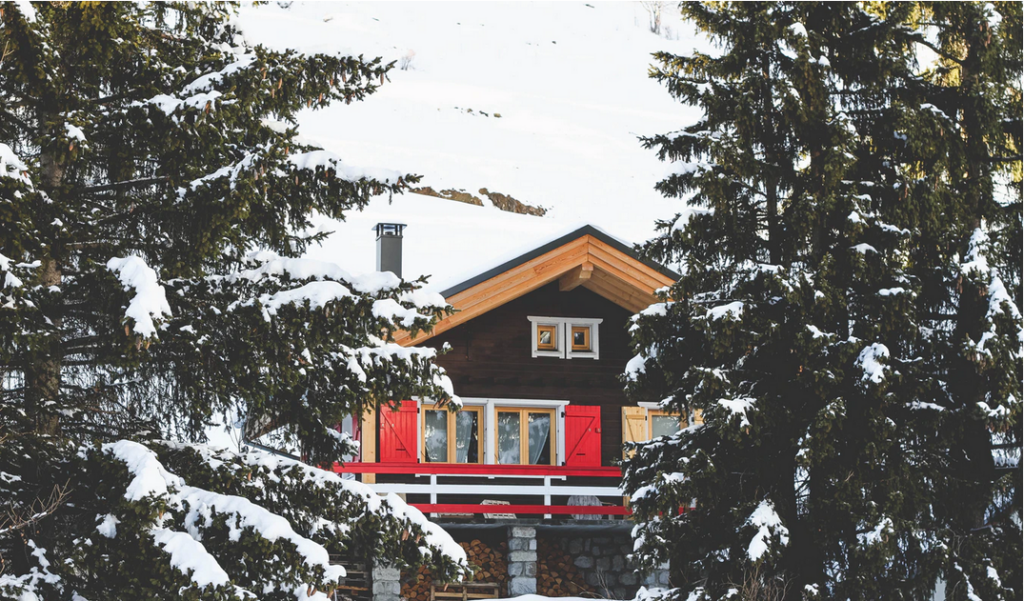 Use Throws and Blankets
Colorful throws and blankets are a great way to add accents to your home while providing warmth on chilly days. Toss them over sofas and chairs so they're easy to grab when you want to bundle up or display them on a rack in your entryway for guests. A throw at the foot of your bed adds a layer of style that also keeps your tootsies warm on cold nights.
Light a Cozy Fire
Nothing is cozier on a winter evening than a crackling fireplace. If you're lucky enough to have one, make use of it to add a stylish glow while warming up your home. Don't have a fireplace? Try an electric space heater that's made to look like one.
Change Your Window Coverings
Those breezy sheer panels were perfect for summer days, but the winter chill demands something heavier. Trade them for a set of heavy wool curtains with insulated backs or wooden shutters to block out the drafts. Consider installing roller shutters for an all-season solution that's perfect for large windows and sunrooms.
Add Rugs to Bare Floors
Whether hardwood, laminate or tile, bare floors have a knack for freezing your feet. Warm up with a few strategically placed rugs. An area rug is a great solution for a living room while smaller rugs at your bedside make getting up in the morning easier. Don't forget durable mats for entryways to prevent tracking mud and snow indoors.
Accent with Candles
Fireplaces make a room extra cozy, but did you know that candles can have a similar effect? Lit candles add a little heat to the room while providing a warm and welcoming glow. Make it even cozier by choosing scents like baked cookies or apple pie. If you want a safer solution, try battery-operated flameless candles.
Although your home's interior plays a big role in staying warm, don't forget the exterior. Make sure to address any outdoor maintenance issues like clogged gutters or missing shingles before Old Man Winter arrives. Preparing your home both inside and out can keep you snug and warm well into spring.