If you like reading, thinking, or staring at fire, then you've probably always wanted a fireplace. The perfect place to curl up and enjoy a nice winter evening, a fireplace will warm your toes, shed romantic light on your evening, and bring the beauty of a campfire straight into your home. Having a fireplace installed isn't as expensive and difficult as you might imagine, and getting a fireplace for your home might lend the ambiance you're looking for. Without further ado, here are our five favorite reasons for installing a fireplace.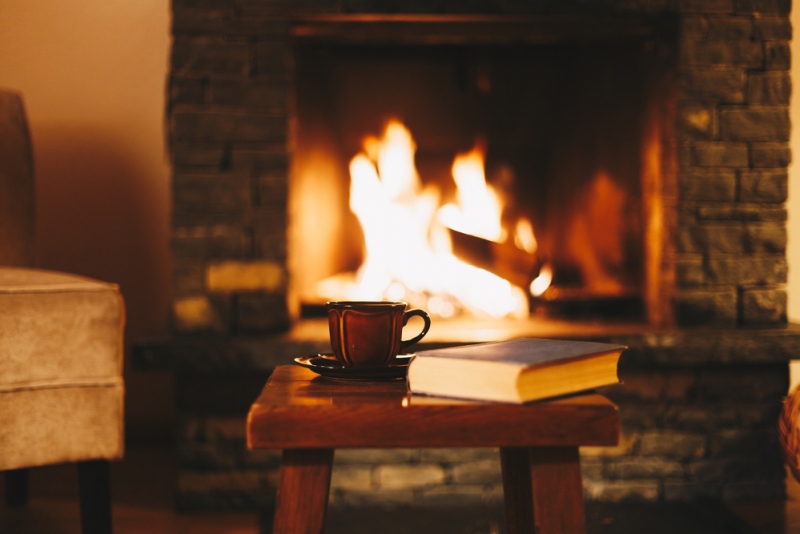 They're Inexpensive
The cost of installing a fireplace is usually under 2,000 dollars. While that's a fair amount of money all upfront, in the long run, it's a pretty easy figure to save up for. The enjoyment you'd get from your fireplace would outweigh the cost of installation, since fireplaces last for decades. Want to see how much a fireplace would cost you? You can just enter your zipcode online for a free estimate!
They're Easy to Install
Once you have the money set aside for a fireplace, getting one set up is as easy as contacting a local fireplace or construction company. In a few weeks, a New Jersey construction company could have finished your fireplace and have it set up and ready to go. That's not a long time to wait for a gorgeous indoor gathering place.
They Provide Ambiance
Need a little more romance in your life? A fireplace is the perfect place to enjoy a glass of wine, snuggle, and chat. They also provide the perfect background light and background noise. Rather than play a nature soundtrack, you can listen to the real thing: the soft crackle of logs. They lend an air of nature, and an air of class, to your home, making it an even lovelier place to relax.
They Save On Utilities
Logs are inexpensive. The heat from your fireplace can fill the entire living room, and most of the first floor, for hours. There's a reason fireplaces used to be the main source of heat in a home. While you should still stay up-to-date on heating and furnace repair, you can lower your heating bill every month by burning logs instead of turning up the heat.
They're Easy to Maintain
A fireplace is easy to use, and easy to keep clean. While you'll want to keep your fireplace clean, and check it on a regular basis (flammable debris can be a hazard) it's not hard to sweep and restore your fireplace once all the embers are out. Plus, a fireplace is easy to operate. Gas or electric fireplaces turn on at the flip of a switch, and even a woodburning fireplace is incredibly easy to light, once you get the hang of it.
You may have thought a fireplace was out of your reach, unless you moved somewhere new,or broke your bank account installing one. Fireplaces are surprisingly easy to install and maintain. They lend ambiance to your home, and they help you save money on energy bills each month. If you're thinking of installing one, don't wait. Check out an estimate for your area.