Are you planning a beach holiday with your family in the coming summers? Do you have kids who are already too excited about the sand, surf, and the sea? If yes, then it's vital for you to make your little ones learn swimming. This is probably the most important life skill which will stay with them forever. According to some reports by the Centers for Disease Control, almost ten people die from unintentional drowning every day and 20% of them are children under 15 years of age. Also, drowning is the second leading cause of death for children in the US. Alarmed, aren't you? So, why take a chance and spoil the excitement of your kids by not letting them go to the sea? Instead, enroll them in a swim club in Cypress.
Still thinking about how swimming can actually help your kids? Not only will your kids be safe in the water but there are a lot of other changes that your little ones will develop. Read below!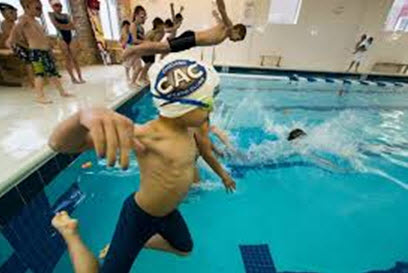 You have already read the above stats and you know that this is serious. As your kid gets older, they are more likely to go out to places with water around. And in such cases, you might not be around them all the time. Hence, if you can ensure that they take regular swim lessons since childhood, they are safe wherever they go whenever they grow up a little. Swimming is one of the most essential life skills and once your kid masters it, you can be confident about their whereabouts.
Strengthens the Body Inside Out
Swimming is a great workout for the whole body. For kids, it's important to strengthen the body and swimming helps in strengthening the body from inside out! From the core, the arms and the legs, everything gets toned with regular swimming. The muscles work together as the kids push, pull and kick through their way in the water. Isn't this truly amazing?
With swimming, you will never have to worry about your little ones getting hurt heavily. The body, inside water, is 90% buoyant and hence, it's absolutely low-impact. It is one of the most ideal sports for the well-being of the kids for the long-run. Although swimmers can get injured too, it is not severe all the time. So, when your kids are out in the pool, don't worry much!
Like any other sport, swimming also has a great team atmosphere. Your kids will, therefore, learn to work in a team and as a team. There will be other kids of the same age, they will interact with each other, swim together and will eventually become a team by spending hours with each other. This will also benefit their performances in school. If you have a single child, it is actually a good idea to enroll him/her in a swim club as it will help him/her to gel well with other kids.
Time management is one of the most valuable skills for kids of all ages. When your kids will have to manage their regular swim classes along with school and tuitions, they will inevitably learn time management. Getting up in the morning, going to the swim club, coming back and getting ready for school will become a daily routine for them. Hence, they will slowly get a hold of all these and will be able to manage time well.
So, aren't you convinced enough now? Every child should take up swim lessons to be water-safe. However, in order to make your little one learn every single thing about this exercise, you will first have to search for a reputed swim club in Cypress. The internet can help you out in this endeavor of yours. Introduce your kid to swimming early as that will help him/her to start early and learn the skill for their whole life. They will eventually fall in love with the sport and make swimming a part of their lives.