Many of us love sports, although we are probably not big fans. There are many essential traits of sports that can make us happy and successful. We could also take true lessons from athletes on how they persevere and try to achieve many good things in life. Sports are not just typical physical actions; there are many things that can be applied in our real life:
1. Dedication
Successful athletes aren't born. They are simply dedicated people who have the passion to achieve the best. There's not substitute for real hard work and this is always true in many sporting events. In this area, people could work tirelessly to ear proper spot for themselves. They will never be able to reach the top position without enough dedication.
2. Persistence
Dedication will always result in persistence. Only successful athletes can spend so many hours honing their skills and perfecting their abilities. Baseball players could try to find out how they may miss occasionally during a game. In general, they will try again and again, if they don't succeed at first. Early failures will breed determination, produce steadfast persistence, usher in fresh perspective and force education. If a person can also behave this way in real life, regardless of their occupation, success is waiting to happen.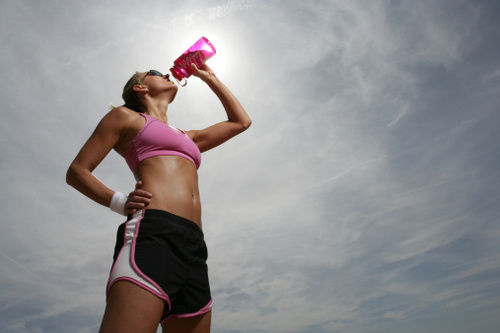 3. Respect
Sports are hard and can be very demanding. Athletes are expected to master some of the most difficult skill sets and it can be quite hard to be consistent. This causes athletes to lean a great respect on their team members, coaches, opponents and the sport itself. Good athletes often admire and respect previous successful athletes and try to follow good examples that they set. In every occupation, people who have healthy respect on others and their own careers could be more motivated and inspired. By gaining respect from others, we could also have greater chance of achieving success.
4. Attitude
Generally, life is all about having positive attitude and this is particularly true in sports. By trying to be the best and work hard, it will be nearly impossible for them to stop. Poor attitude may result in pessimism and negativity, in fact there's nothing we could do to motivate players with bad attitude. Successful athletes are able to control their emotions and create strong will and desire within themselves. External influences regularly bombard us and some of them can be downright negative. No matter what, we should think today as an entirely good day and it will probably be.
5. Confidence
Confidence can be a very important cog in the wheel. Athletes should have strong conviction that they can achieve so many things in life. In fact, coaches spend so much time and effort to promote this single characteristic in a team. With good confidence, players can be instructed by defeat and elevated by success. They will know that they are simply the best and have the ability to gain success. They are dedicated enough to do many positive things. Number one prerequisite should be to have faith in ourselves so we can be successful in our endeavours.