I still remember that time of the childhood when my birthday used to be around the corner and I used to indulge in extensive day-dreaming. Oh god, those were the blissful days!
And one thing which I noticed lately is that, this excitement of celebrating birthday in an extravagant manner is decreasing exponentially with every passing year. Sad. But it happens as one grows old.
Well, never mind, here I list few whimsical birthday party ideas which my parents executed during my birthdays to make it a one big day!
AGE GROUP: For toddlers and younger kids

 Tiny-tots-tales:
-Okay, so according to this theme, we need around 10 kids (boys and girls) .You can ask them to come dressed as their favorite character of any storybook.
-Kids should also be also asked to bring one or two books along with them and a book exchange was held as a part of fun.
-Further they should be asked to design book-jackets of the book they received after exchange session.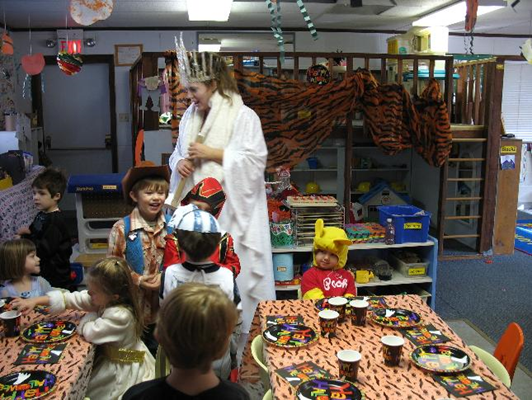 Image courtesy: chocolatecakemoments.com

 Chocolate game:
Here comes the most awaited game, I am sure your tiny-tots are going to love it thoroughly.
Here's what to do this in ultimate party; the best activity for a chocolate-themed party is one that includes making something chocolate. Gather the kids in the kitchen to bake, create or decorate a chocolate-inspired recipe or this can also be carried out in a hall. How interesting, isn't it?
This party must also have a bang on end by cutting a sumptuous chocolate cake, with the option of cake delivery at your home or any other place.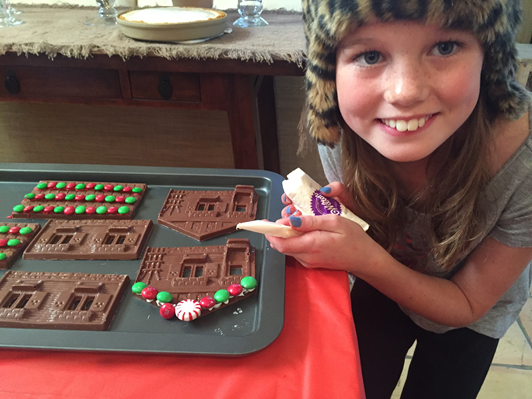 Image courtesy: gourmetcandymaker.com

 Art and Craft:
Mothers, I know you're always looking for an excuse to show-off your girly side and what better way than with a fabulous art and craft party.
-For this, we need materials which should be as simple as it can be so that the children get space to decorate them and show their creativity with them. For e.g.: painting and designing a plain pot or a vase.
-You can also provide kids with origami papers and give them the opportunity to show their crafting skills.
At the end of both the sessions, award the winners with candies or maybe with crayons set.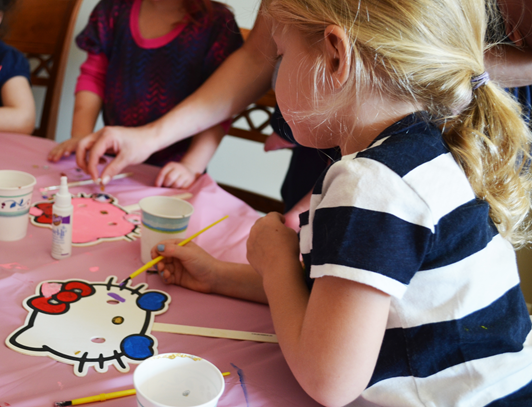 Image courtesy: chicagonow.com
AGE GROUP: for adolescents and teenager
 Musical Chairs:
Make a circle of chairs with the backs of chairs towards inside of the circle. There should be one less chair than the number of players playing the game like traditional musical chairs. As the music starts, everyone will start moving around the circle. As the music stops, everyone will sit but there will be one player left standing. As per the normal game that person is OUT of the game. But here, that player is not OUT but will decide who is Out. He will either choose any month of the year or any date of the month. Whoever is born either in that particular month or on that particular date is OUT of the game.
For eg. if he says August all the players born in the month of August are Out or if he says 15th all the players born on 15th are Out. Remove same number of chairs as per the number of players are. Out and can start the music again.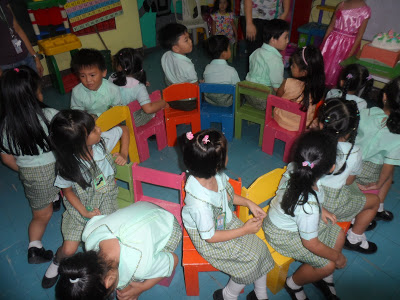 Image courtesy: internet
 Bonfire birthday in backyard:
A birthday bonfire party can be held in the backyard.  In order to pull off a successful event, it is important to cover three key points. We need: food, ambiance and fun is ought to happen.
-Divide the teens into two groups. Give each player five poker chips or other markers. Tell them to scatter and hide. When you give the signal, they will sneak around as a team or individuals to scare players off the other team. Each time someone is startled, they need to hand over one of their chips. After a predetermined time, count up the chips on each team and the one with the most chips wins. Play some music to ignite the fun.
-Invite the kids to sit around the bonfire and share scary stories with one another.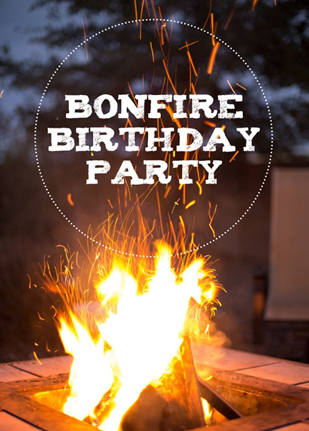 Image courtesy: internet
With these interesting engagements to add charm to your occasion, it's time to make your kid's birthday party a lot colorful and fun-filled. Do not forget to infuse sweetness to your celebration with heavenly treats from Bakingo.