There are several reasons why you would want to keep an accurate log of your food intake and how you feel at different times of the day. It is easy to ignore that what you eat directly affects the different states that you will be in during the day.
Who knows, if you are a grumpy person, or if you are over-exuberant and restless, maybe your diet is the reason. Either way, the only way you will find out what the food you eat does to you is by creating a daily log of what you eat, when you eat and where you eat it. That way you can find patterns that will help you change your eating habits or food preferences for the better.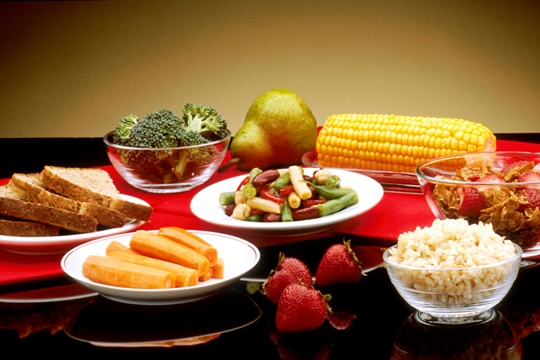 Below are 5 steps that you should take if you want to keep an accurate food diet.
Create a Simple and Easy to Follow Record
Depending on your preferences for digital electronic versus handwritten journals, diaries and logs, there are several options to choose from.
Either way, you will need to keep track of time, date, location, food eaten, quantity eaten and a general notes area where you can record how you feel etc. Each bit of information should have its specific area where it can be recorded so that it can be easy to analyze the data later on.
If you prefer a handwritten record, make sure that you have enough space to record all the information in a format that will make it easy for you to analyze. It is, however, highly recommended that you use a digital record to keep your data. There are several advantages to this approach.
You can record the information easily and simply on a single device like a smartphone.
There are readily available smartphone apps that can capture all the data that you will require to keep an accurate log.
The apps can usually do a thorough analysis of your data and records in real time.
An electronic diary will also save you a lot of time.
Consistently and Devotedly Record Everything you Eat and Drink
When keeping a log of your meals, keep in mind that you need to indicate the ingredients of the meals that you have consumed. Instead of recording that you ate a casserole, note down what the ingredients were. For example, beef sticks, cheese, pasta etc.
Don't forget to record all snacks and drinks as well, including all the water that you drink.
Be Accurate About your Quantities and Measures
These days it is easy to be fairly accurate about the quantities and measure that you consume. A quick online search or an inquiry to your restaurant chef can give you all the information that you require such as the ingredients in the food, calories in the food, the weight of the food and the nutritional value.
Keep a Record of the Place, Time and Dates when you Eat
Amongst other reasons, in order to keep track of how different foods affect you at different times of the day, it is good to keep a log of the date, place and time that you ate.
Keep a Record of your State whether Good or Bad
Finally, keeping a record of how you feel mentally, emotionally and physically is important to keep track of the foods that are best for you and which foods affect you adversely. Remember that what you feel now is the result of food that you consumed in the past.