As summer winds down, it's easy to look ahead to fall and think of all the great things that this unique season brings. Before you check-in to fall, though, it's important to take care of the equipment that has served you well all summer long. One such piece of equipment is your air conditioner. Properly preparing your air conditioner for the fall will help ensure that it's ready to go when spring comes around again.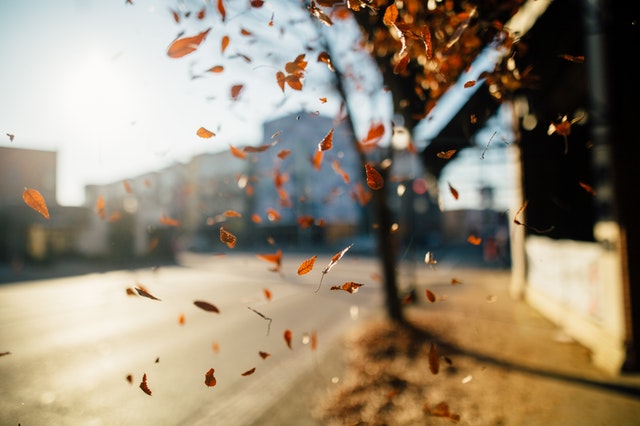 Check For Refrigerant Leaks
Without proper levels of refrigerant, your air conditioner can't cool your home. Unfortunately, due to its gaseous nature, refrigerant can leak out of your system even when your air conditioner is not being used. After you operate your air conditioner for the final time, it's a good idea to have a technician check for refrigerant leaks so that you're not losing refrigerant all winter.
Put A Cover On It
The effectiveness of an air conditioner cover is a topic of much debate among HVAC professionals. This is because it has pros and cons when it comes to the protection of your air conditioning. The best course of action when it comes to a cover is to keep it on during the fall to protect your unit from leaves and take it off during the winter to protect the unit from rust due to prolonged moisture exposure.
Schedule Next Spring's Inspection
As the world comes alive for spring, there's always excitement in the air. In the midst of this excitement, it can be easy to forget to do routine tasks such as having your air conditioner inspected before the summer. However, if you schedule this inspection in the fall, you'll be sure not to forget. Plus, you'll have access to a full range of appointment times so that you can get one that's convenient for you.
Turn Off Power
Some people don't realize that your air conditioner can fall victim to a power surge, just like any other electronic device. Since you won't be using your air conditioner in the fall, it makes sense to cut power to your air conditioning equipment to reduce the risk of surge damage. Just be sure to set yourself a reminder to turn the power back on before you operate your air conditioner for the first time in the spring.
As you get into the inner-workings of your air conditioner to prepare it for fall, it makes sense to prepare your furnace for winter at the same time. That way, you can be sure your furnace will be ready to provide the heat you need the moment that the temperature outside dips too low. Combining these tasks will help to maintain the overall integrity of your HVAC system for years to come.