If you want to wow a potential partner on a first date, cooking dinner yourself is a fun and creative way to do it. The trick, though, is picking a meal that's simple enough to prepare but that will also make good table fare. Here are four of the best dinners you can make to impress your companion on a first date.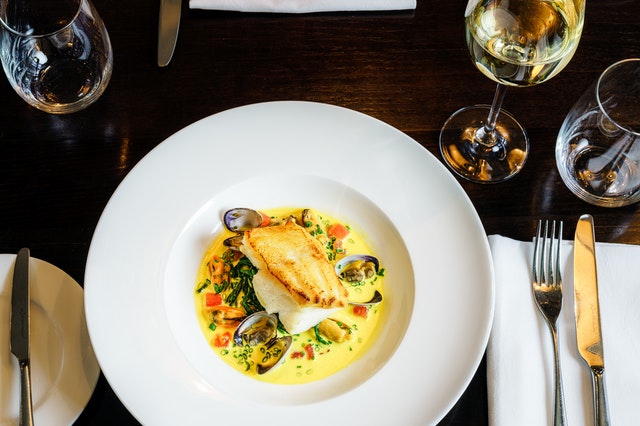 Littleneck Clams
A favorite in New England, littleneck clams are delicious and easy to cook. One of the best recipes for these clams is to boil them in white wine with crushed tomatoes, salt and basil until the clams open, indicating that they are done. This simple but elegant recipe is sure to impress your date. If you're dating in the summertime, you might also consider grilling the clams and serving them with homemade cocktail sauce.
Classic Beef Stew
For winter dates, a made-from-scratch beef stew with high-quality beef and fresh root vegetables can be just the ticket for a cozy night in. Be sure to use only the best ingredients, since this simple dish benefits from good components. Pair with a glass of red wine and you'll have the makings of a great evening.
High-end Burgers
If you're a grill master, consider making a truly great hamburger for an outdoor date treat. Use prime ground beef and the best possible cheese, as well as a medley of fresh vegetables as toppings. For added presentation points, consider serving the burgers on sesame kaiser buns.
Cajun Gumbo
Assuming you and your date both like spicy food, you can add a kick to your night by whipping up a batch of Cajun-style gumbo. The beauty of gumbo is that it's very forgiving and can use a variety of different ingredients. For best results, consider using a combination of catfish, shrimp and andouille sausage for your meats. To this, add corn, okra, sweet peppers and any other vegetables you like, as well as your tomato base and spicy seasonings. Serve this dish with a white wine and some French bread with fresh butter and you'll have the perfect meal to impress your date.
Of course, there are literally thousands of options for first date meals. The right one for you will depend on your tastes, who your date is and your personal culinary skills. Whatever recipe you choose, be sure to follow it carefully and select fresh, high-quality ingredients. As long as you do these things, you'll be able to impress your date and have a great meal together.