For years, women have been relying on experts to help them give the best looks. From hairdo's and body massages, salon's have a lot more to offer nowadays. But, apart from providing the best service the salons should create an environment that complements your style and personality. The initial step to availing the best services ios to find the right salon.
What are the qualities you should look in before visiting a salon?
When we talk about which salon is the best we compare it with other salons near our place. The qualities that we look in when we consider a salon worth visiting are:
Pricing
Location and working hours
Services they provide
Ambience
How much qualified is the training staff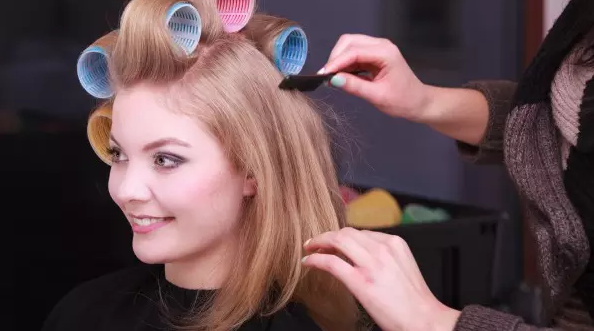 Services Provided by Salons
Different salons offer various services. A hair salon may only provide you different haircuts. But, salons that offer full service may offer everything from body massages to waxing. You will have to prioritize what you want to avail. Following are the services provided by the hair salons:
Hand and foot care: Pedicures, Manicures, Wax treatments, massages, nail filing, polishing and nail art are some of the services that come in hand and foot care.
Face treatments: Masks, depigmentation, facials, peels and wrap treatments are most preferred treatments that customers avail.
Hair: A good hairstyle changes the entire appearance of a person. Hair coloring, adding highlights, perming, styling, conditioning and hair extensions are the services that a salon offers.
Make-up: Salons can provide a wide range and varieties of makeup that may suit your face cut and skin. Airbrush makeup, bridal makeup and application of false lashes are some of them.
Working hours and location: Even if you choose the best stylist in the town to get an amazing hair-do, you will even have to see if the place is accessible for you. Professional stylists advice to get your hair trimmed at least one in forty-five days to keep them healthy, you will want that place to be close either to your workplace or home. At the same time, you will want to choose salons that are open for decent timings so that they can take your appointments even after returning from your workplace.
   Qualification of the training staff: If you are visiting an upscale salon, ask whether the employees and stylists have attended any beauty shows held on an international level, and are they trained at some beauty schools? After all, if you are paying high for the services, you should be sure that you are receiving the best service.
If you are planning to take services from a low priced salon, ask them about their qualifications. The team should have a license to practice according to the rules of the state.The license ensures that the staff is trained at a good beauty school. They ensure safety, sanitation standards and health.
  Prices: Different salons have a different price range for every job. Some are affordable while some are not. There are many salons that won't hit your pocket as they lie in an affordable range. After having the confirmation about the prices, you should even look whether the staff is skilled and experienced. Moreover, ask if they use professional and good quality products.
  Ambience: You will never like to visit a salon that is sluggish, congested and unhygienic. While there are high price salons that provide you a luxurious ambience, a good salon will, at least, be hygienic and properly lit. Soft music, good mirrors framed elegantly and nice artwork create a welcoming ambience.
Look for a salon that comfortably fits with your personality. It can be a friendly team of good stylists or a higher range salon offering you canapes and wine. Whatever option you choose, you should feel at ease.