If you are planning to put your house up for sale, then you inevitably must have considered a renovation job to help your property sell for more. It goes without saying that a fresh, clean and modern-looking home will sell quick and at a price that you are hoping for.
All makeover jobs do not give great returns. In fact many like redoing the home office area or adding an outdoor kitchen do not only cost too much money, but also do not result in your home selling significantly higher. In such instances, you may not recover the renovation costs or may just about, both of which are not worth the effort.
The most important thing is that your home must give a positive first impression to prospective buyers. This is the holy grail of selling a home and is what should be on your mind when you are weighing in on remodeling jobs.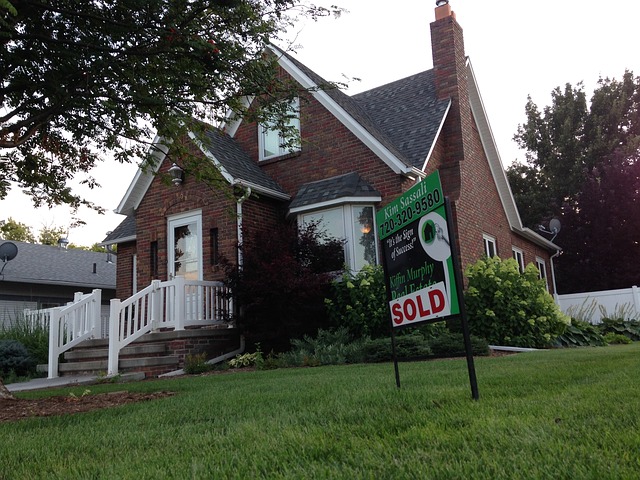 Here are a few things you need to keep in mind if considering a home renovation in order to help you home sell quicker and at a higher price.
1. Pay Attention to the Exterior
The exterior of your home should be inviting and attractive. It helps draw people inside your home.
Trim overgrowth and prune trees in the garden. Mow the lawn and clear path ways. If necessary lay new flower beds and neaten hedges. Weed and mulch your garden to create a stunning first impression on visitors. There is no need to spend thousands of dollars to get your garden looking great. You can get the job done with a few hundred dollars. A lovely garden tempts people to come inside and give your home a closer look. It can also play a critical part in tilting the buyer's mind in your favor because a garden imparts distinct personality and charm to your home, something which cannot be replaced in another house.
Other cost-efficient improvements you can do to your exterior includes a fresh coat of paint on your mailbox or on your front door to give strong and positive vibes to a new visitor.
New handles, knockers, locks and knobs can also up your curb appeal.
If you have outdated exterior paint color or finishes, then it may be time to give a face lift to your home's external appearance. Modern colors and high-quality finishes are impressive to prospective buyers who note that the home is well-presented.
2. Invest Where It Counts
Buyers appraising a home for a self-use place a lot of importance on appearance and functionality of kitchen and bathroom. A well-planned and trendy kitchen makes your home attractive to potential buyers.
Kitchen and bathroom makeovers are costly affairs. You must be fully confident that you will be able to recover above and over your investment if you are going for a remodel.
A well-maintained house can hope for a better deal if the kitchen is given a facelift with brand new cabinets and latest appliances. If there are other pressing problems in your house like dampness and mold then addressing them may prove more profitable than splurging on a kitchen remodel.
Also, most home buyers consider the layout and the work space facilities in your kitchen as well. A lovely stone tile flooring and high-end under-mount sink may not make much of an impact if the design and layout of your kitchen are flawed. Instead of focusing on aesthetics, spend on improving the design which will make it easy to work between the triangle of cook top, sink and dishwasher.
Other smart home improvements include energy-efficient upgrades like installation of water flow meters, energy-saving windows and programmable thermostat. You can also undertake weatherstripping and insulation projects that will make your house more attractive to today's buyers. Keep in mind that these upgrades are recommended whether you plan to sell your home or not!
3. Up the Bathroom Appeal
A stylish and shiny new bathroom will definitely increase the attractiveness of your home in the eyes of a potential buyer.
A trendy bathroom is attractive because it saves the new buyer the trouble of upgrading a worn down one. Remodeled kitchen and bathrooms will definitely help your home sell fast. It means much less expense, effort and time for the new home owner, who can make the deal and move into their dream home pretty much right away.
Remember that you must not go all out and put in new tiles or vanity. High-end fixtures and hardware will give your bathroom an expensive look. These modifications too will run into a few hundreds of dollars, but will be quick and will save you extensive remodeling. You can add extra storage space or maybe install a window or a skylight in the bathroom. This will definitely give a luxurious touch to your bathroom.
4. Be Careful of Your Costs
It is easy to overshoot your budget and spend well above what is required. Do not spend more than what you would be able to recover from the sale of your property.
If you spend $7000 on new flooring and recover $7500 that does not manage to compensate for the time and effort you have put into the remodeling, or the trouble you took to find the right people and materials for the job.
Have a reasonable estimate of how much your house can sell. There is no need to sink unnecessary money in a home that will not sell at a price you expect.
Conclusion
Home makeovers transform your home and help you achieve a lifestyle you desire. You will be able to incorporate little touches and modifications that bring luxury into your daily life. But when remodels are undertaken with an aim to sell, then it is necessary you think twice before splurging on interior décor.