A home is generally the base for a family, representing safety, stability and connection, therefore a threat of foreclosure can be an intensely emotional event. When the housing bubble burst beginning with the recession of 2008, a disproportionate number of families faced foreclosure and many homes were foreclosed upon. While the foreclosure process is admittedly emotional and destabilizing, homeowners who take the following steps when a foreclosure is initiated might have a better chance of keeping their homes.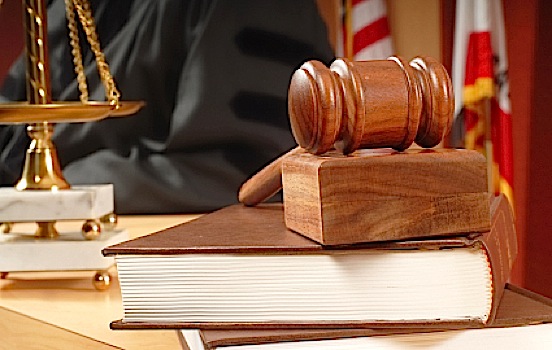 1. Keep a record of all communications with the lender
The foundation for a foreclosure will start to form when payment of a mortgage is 30 days late. Homeowners should keep a record of all communications with the lender related to late payment of their mortgage and the foreclosure proceeding, including letters, telephone calls and conversations, and any communications through other media.
A contemporary record of what actions were taken and when they were taken could prove beneficial, particularly should issues arise regarding whether notice of the foreclosure was properly given. To ensure that time deadlines are not missed, homeowners will also want to read the fine print in any communications or notices sent to them by the lender.
2. Communicate with the lender early and often
Although it is natural to not want to discuss financial problems with anyone, it is imperative that homeowners open a dialogue with the lender as soon as they know they cannot pay the mortgage on time. If the initial contact did not occur when the homeowner first knew they could not pay on time, it should definitely begin when they are aware that a foreclosure is underway. When communicating with the lender, homeowners can detail what caused them to default on their mortgage and discuss options for resolving the default, including loan modification.
Keeping the lines of communication open should demonstrate that the homeowner is responsible and committed to honoring their obligations, and could motivate the lender to work toward a more favorable outcome. However, if early on, the lender indicates an unwillingness to work with the homeowner, then the assistance of a foreclosure professional may be a better way to proceed, as discussed in greater detail below.
3. Watch out for scams
One of the unfortunate outgrowth of an active foreclosure environment is the proliferation of persons or companies who prey on homeowners when they are most vulnerable. Capitalizing on a desire to stay in their homes and lack of knowledge of the foreclosure process, these predators make outlandish promises, generally for an upfront fee.
Although it varies from state to state, legitimate foreclosure counselors and loan modifications professionals will be licensed or certified by the state. Homeowners should research the background of those promising to help them keep their homes before signing any documents or paying any fees. In foreclosure as in other scams, if it sounds too good to be true, it probably is.
4. Get Help
If they are not real estate professionals or someone who deals with foreclosures on a daily basis in a legal environment, most homeowners will likely find the foreclosure process intimidating and overwhelming. Fortunately, in most communities, help is available through non-profits and legitimate foreclosures counselors who provide assistance for a minimal fee.
It may also be beneficial to retain the services of a lawyer who is familiar with and who practices in real estate and foreclosure law. This may be particularly appropriate in instances where the lender indicates an unwilling to communicate with the homeowner and proceeds aggressively through the foreclosure process. The homeowner who seeks assistance early in the process and well before the foreclosure sale has been scheduled is likely to have the better outcome.
Know More At: https://www.radowlawgroup.com