Students often choose online courses over those in traditional brick and mortar schools because they generally cost less. Aside of lower tuition, for most cases, online courses do not require books, access to libraries and other facilities, and other materials that will normally be included in a traditional class. Online courses would usually require a high speed internet connection, an updated operating system, and sufficient memory space in your hard drive. Just those and you are all set to start learning.
Educators who offer quality training create online courses after careful planning, designing their classes to be complete with everything their students need in order to have a positive online learning experience. So, you really don't need to worry about anything else. But if you want to add some convenience and efficiency into your online learning, there are a few tech tools you can use.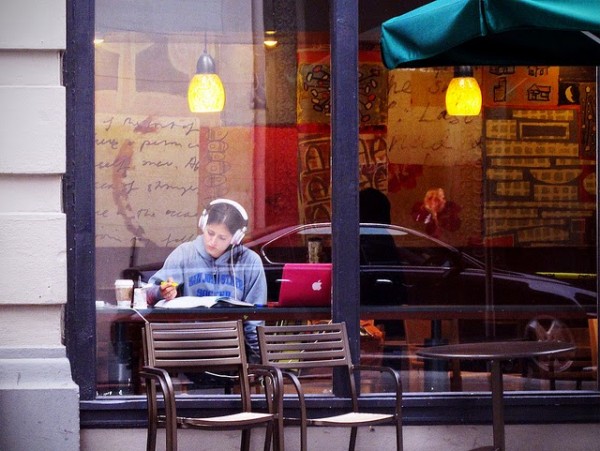 A Printer
If you are one of those who prefer to highlight certain parts of what they are reading and add notes to the pages, then a printer will be very helpful with your online learning. It is important for students to be working with materials that they are comfortable with. And while, all the materials you need are available online and can be saved in your computer, there are times when having a hard copy is just convenient.
Online Citation Tools
Adding the proper citations in research papers could be a grueling task for some students. Using online tools such as EasyBib.com makes citing sources in your research paper effortless. All you need to do is paste the website address, book title, or newspaper article title into the site's online citation tool and this will automatically format your citation for you. The Modern Language Association or MLA style can be accessed for free. If you need to use the American Psychological Association (APA) and Chicago styles, these may be accessed by paying a monthly fee of $4.99. Other similar citation tools are BibMe.org and NoodleTools.com.
Note-taking Tools
Even online students need to take notes, highlight, and add comments on lectures and readings. Note-taking software, such as Evernote and Microsoft's OneNote, makes it very easy for online learners to take, share, and archive their notes. These tools are a great way for students to keep their notes and coursework organized. EverNote and OneNote allow you to access your notes across all your devices, so you can continue where you left off anytime, anywhere.
Webcam and Headset
For you to be able to effectively participate in online discussions such as video chats, it will be a good decision to get yourself a webcam and headset. USB-based headsets are recommended for students of distance learning, instead of those that are plugged in the computer's microphone jack, because they provide better sound quality.
While these tools and devices are not required for you to sign up for an online course, they provide a few advantages to students. By using a few tech tools as you take your online course, distance learning becomes much more effective and convenient.
Michelle Rubio has been writing for SMEs across the United States, Canada, Australia and the UK for the last five years. She is a highly-experienced blogger and SEO copywriter, writing business blogs for various industries such as marketing, law, health and wellness, beauty, and education, particularly on creating online courses such as those offered by CourseMinded.com.