Are you looking for the right appliance repair in Newmarket? Appliance repair is something that everyone has to deal with at one time or another, and when the time comes to pick a company to service your appliances, it can be a bit overwhelming. Thankfully, there are several easy steps you can take that will make it simple to find the right appliance repair for you. The following are 4 easy to follow steps that will help you make the right decision when it comes to appliance repair.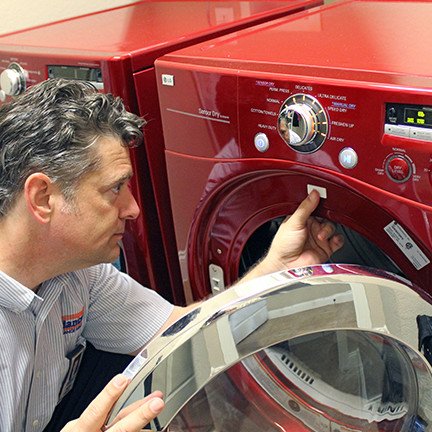 Step One: Find out what local companies do appliance repair
If you're looking for appliance repair in Newmarket, the first step you'll need to take is find out what companies in the area do appliance repairs. Some companies may only repair certain appliances, or only be able to perform certain services. When in doubt, call the company and ask if they do specific repairs.
Step Two: Research, research—and more research
Now that you've found out what local companies do appliance repair, it's time to find out more about those companies. You should strive to answer the following questions about each company you're considering for your repair:
How long have they been in business?
How many years of experience do they have doing appliance repairs?
What is their policy regarding guarantees, warranties, or other refunds of service?
What types of appliances do they repair?
What are their fees? Do they charge for visits, even without repairs? Do they charge by the hour or by the appliance?
What is their reputation like? Do they have positive reviews online? What about through word of mouth?
Your research should include visiting the company's online website and social media—if any—as well as review pages for their business. If possible, ask around to see if anyone has used the company for their appliance repair needs. You may get a more detailed picture of the company's service quality through someone you can talk to versus a static online review.
Step Three: Check up on their licensing and insurance
Appliance repair companies will need to have certain types of licensing and insurance in order to operate. The exact licensing and insurance they need will vary from area to area. First, look up what types of licenses and insurances (as well as certifications) that the company would need to operate in your area; then, you can check the company to see if they offer proof of licensing and look it up to ensure that it is currently valid.
Step Four: Call the company personally—and be sure to give them specifics
Before you hire any appliance repair in Newmarket, you need to take the step of calling the personally and explaining what your problem is, asking what they can do to help, and asking about their specific fees for the services you require. Whenever possible, ask to speak to the technician that will be sent out to your home, so you can familiarize them with your needs.