For those of you who are very experienced shippers, you likely already have a good idea of the ins and outs of ecommerce shipping. But for newcomers, and there are plenty, knowing how to avoid certain pitfalls with your new ecommerce store can mean the difference between either facing new hurdles or moving forwards with your enterprise.
Breaking into ecommerce involves a lot more than just deciding what products that you want to sell and then opening an ecommerce store to sell them. It requires a plan of action, a dedicated team, effective project management, a product base, merchants and a lot of other legwork. Along the way, make sure that you don't overlook your shipping game plan, too.
With three major carries that you can use, including FedEx, UPS and USPS, you have plenty of options as far as rate shopping is concerned, that can help you get ahead. Also, you'll assuredly benefit from reviewing a beginner's guide to ecommerce shipping and fulfillment (the link we've provided is to an extensive guide that provides every piece of information that you will need to get started.
But before you get ready to sell all of your goods online, make sure that you also don't overlook these three critical elements along the way, either. As they could make or break your business.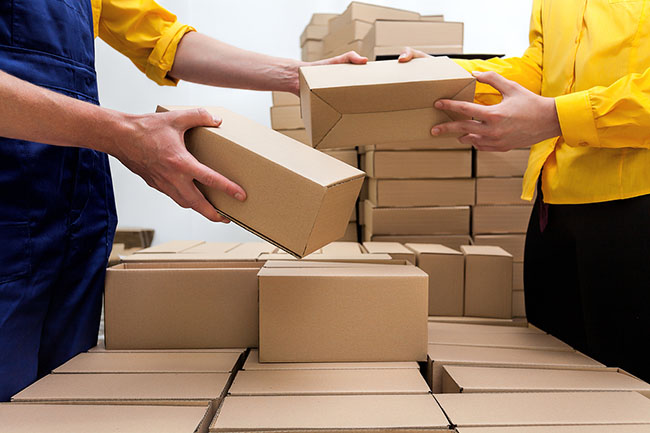 Failing To Shop For The Best Rates
Just because you like one carrier does not mean that another won't have a great deal. A quick Google search can help you easily find real-time rate comparison calculators. These are great for determining if you are better off using another shipper for certain size packages.
Along the way, if you are shipping lighter packages, make sure you consult with USPS on their Priority Mail offerings. You might find that you can save more money and get the packages delivered to customers sooner by using this route.
Not Including A Pay On Use Returns Label
According to a report by ABC News, about 30% of all products that are ordered online are ultimately returned by consumers. In most cases, about 65%, returns are the vendor's fault. Make sure that you appeal to your customers by including pay on use returns labels in your boxes.
What this allows is that the customer can simply affix the included returns label and send the product back should they not find it suiting. What's more, you only pay the return shipping fees if the label is used. It's a great way to improve your customer service exponentially with minimal work required on your part.
Ignoring The Benefits Of Automation
Lastly, if you are still manually copying and pasting information to and from your shopping cart or marketplace and into your shipper accounts, look to automate this tedious and error-prone process instead.
Newer software solutions link your shipper accounts and shopping carts together. They take care of busy work like automation, importing orders, sorting and even editing, allowing you to generate shipping labels and update customers in a few simple steps.
As you can see, there are few simple ways to improve your shipping process. Make sure you integrate them into your fulfillment game plan for even better results.