The flexibility of time and location are two of the biggest advantages offered by the e-learning platform. With online training programs, employees are able to acquire new knowledge and skills without having to spend time away from their work. However, on the other hand, such flexibility and convenience can make it challenging for companies to keep their employees focused and motivated to complete their online training by the set deadline. Here are three essential tips to help employers drive their employees towards successfully completing their online course on time and apply their newly acquired knowledge and skills towards their real life work.
Provide Support Throughout the Course
The lack of face-to-face interactions may sometimes lead learners to feel isolated and demotivated to focus on their online training. Employers can provide support in many different ways, such as online forums, chat, email, and post-assessment one-on-one mentoring sessions to encourage employees to communicate any questions, clarifications, issues, or suggestions they may have as they are taking their modules. It would help to send out an email asking employees how they are doing when you notice that they have not logged back in for a specific length of time to see why they have not gone back to their course and also to provide advice on how they can manage their current workload or situation so they can still allot time and energy into their online training program.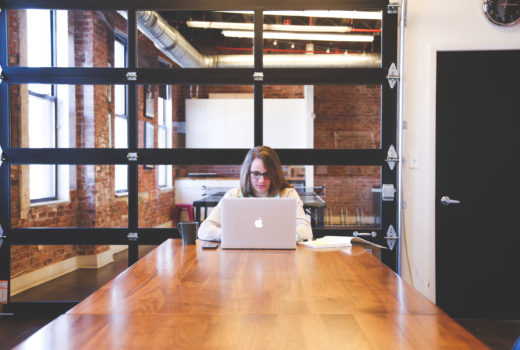 Reinforce Their Time Management Skills
Aside from providing support, it is important for employers to reinforce proper time management skills to help employees figure out the best way to find time for their online course despite their busy schedules. Learning managers need to sit down with the employees and discuss with them their learning goals and how they can prioritize and plan towards reaching these goals. It is essential for employees to feel empowered and optimistic about what they can achieve from completing their online course, instead of being overwhelmed by the deadlines of their online training.
Help Them Develop Their Learning Skills
This one can get a bit tricky, as people vary in terms of learning style. Before you can start giving guidance, you will have to know the particular learning style of each employee. There are those who prefer to attend a training class where they can learn from an actual instructor and be involved in discussions along with their peers. On the other hand, there are learners who would rather look at online discussion boards and study on their own time when there is less distraction. For both types of learners, there are many ways to help them improve their learning skills so they can optimize their e-learning platform training.
Whenever employers provide online training to their staff, it is always best to provide them with the necessary guidance and motivation so that employees can truly learn from their online training program and also so that employers can achieve their ultimate goal which is to have better performing employees for the company.
Michelle Gonzalez has been writing for SMEs across the United States, Canada, Australia and the UK for the last five years. She is a highly-experienced blogger and SEO copywriter, writing business blogs for various industries such as marketing, law, health and wellness, beauty, and education, particularly on e-learning platforms such as www.teachable.com.