Getting gifts during Christmas is one of the most joyous memories a child could have. When giving a gift to kid, there's extra pressure for it to be a little bit magical. It's a daunting but rewarding task. Succeed in giving them a great childhood memory to hold for the rest of their lives with these tips and tricks.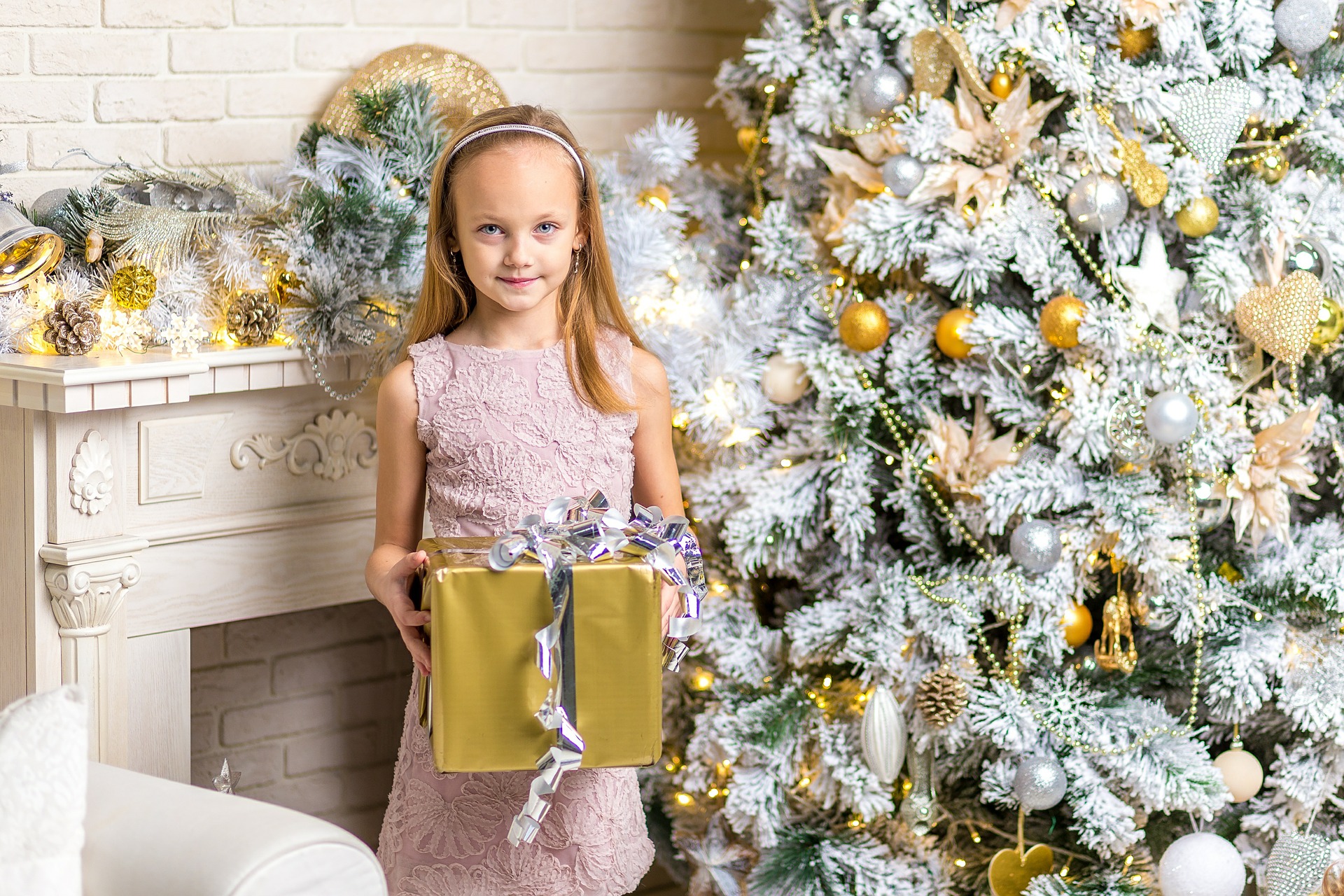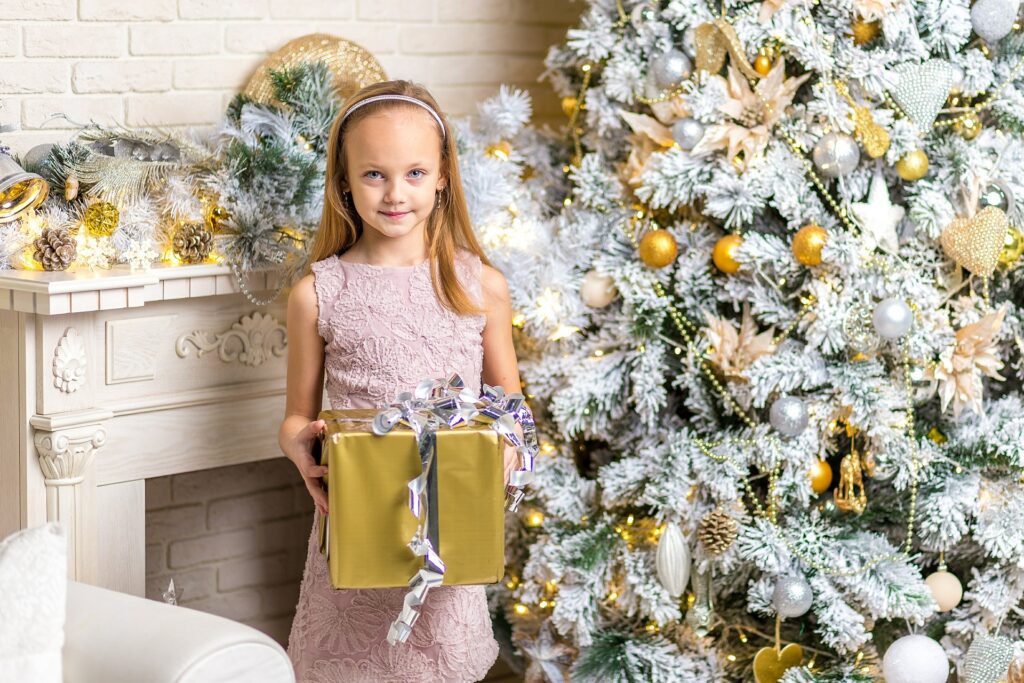 1.Stuffed Toys
It's hard to go wrong with a classic stuffed toy gift like this classic fluffy bunny. Go magical with a white unicorn, fun with a stripy monkey or cute and cuddly with a bear. Younger kids will have greater appreciation for this. Also a great gift for the young at heart! For a personalized touch, if the stuffed toy doesn't already come with it, type out its own little birth certificate.
2. Dollhouses
Dollhouses are treat for kids and most adults. The prettier and grander it is, the more it encourages the adults to "join in." This means bonding time for the family! It's a gift that keeps on giving. Plus, all the available tiny furniture to keep expanding enjoyment! Warning though! Certainly not for kids who still puts things in their mouth, as things inside dollhouses can choke.
3. Tea Set
Tea parties are great! You can go plastic or given them porcelain ones—as long as you don't mind receiving news that most of them broke within the first week. Combine your tea set gift with actual cookies or tea just so it's extra cute.
4. A Musical Instrument
A small banjo or ukulele, or if they're old enough, a small guitar—these gifts can inspire them into becoming a musical prodigy. But don't lay down the pressure just yet. Even if those kids don't turn out to be World-Touring Musicians, there's a study that musical education can boost student's test scores.
5. A Puppy!!!!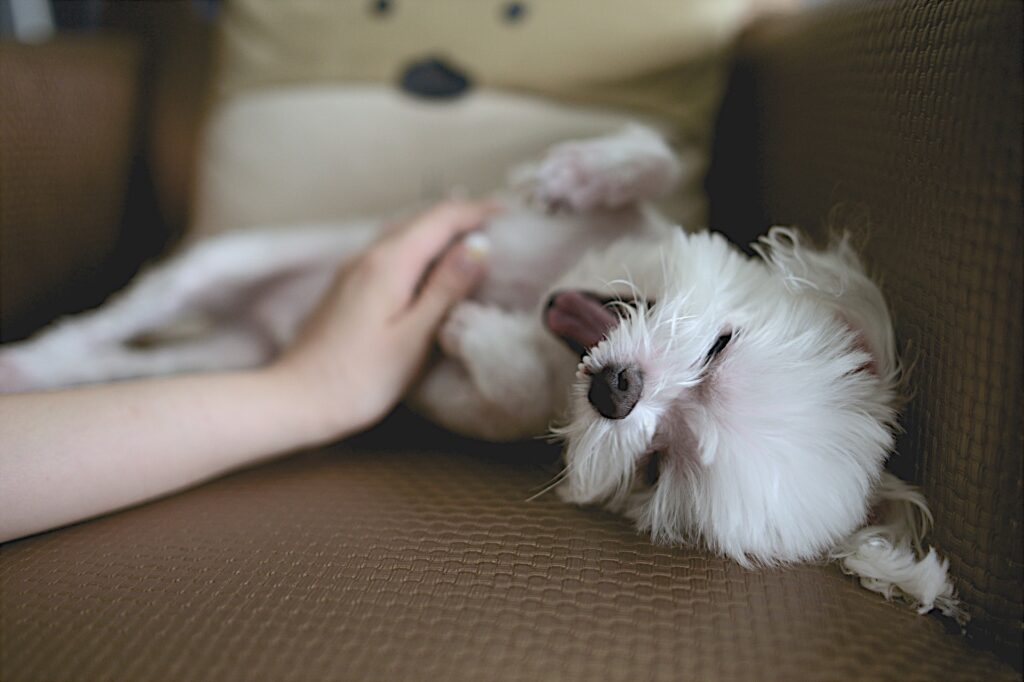 Wait! Before you go running for the nearest animal shelter though, first things first! If you're the parent, consider the ramifications of a pup. If you're not the parent, make sure you ask the parents. You don't want the parent being forced to take away a puppy from a child who's already attached because you didn't ask. If the parents give a go signal, then a puppy can be a dream come true. You've not only given a gift, you've given a friend. A less risky pet gift could also be a goldfish!
6. Classic Children's Books
Encourage them to read at an early age. Go for the classics, where you can't go wrong and you'll probably change their lives forever. The Chronicles of Narnia, Charlie, Charlie and the Chocolate Factory, Harry Potter and The Little Prince—take those tykes for an awesome adventure.
7. Trucks
With or without a sandbox, kids just like trucks. Maybe it's their memory of being overwhelmed by a monster machine and then to see it fitting in their small hands? Trucks are always a welcome addition to kid's playtime. Choose between different types of trucks too!
8. Train Set
You can get this online and choose to give them a starter pack. Build their interest for engines and tell them about where they can easily buy extensions for tracks. Hey! Next thing you know, you'll see them building a city.
9. Dolls
Teach kids to be nurturing and loving by giving them a doll to take care. Also, if you think dolls are only for girls, it's time to change your mind. Being caring and loving is essential to all children and adults. Let Toys Be Toys! Also, if the kid already has a beloved doll, maybe buy them a doll pram which is extra adorable.
10. Legos
Boost a child's creativity with building blocks. This can be their gateway to Robotics genius. Give them a head start with Legos. Also, Legos are the kind of gift that can be given by multiple people because more Legos mean more fun! For parent safety though, don't forget the Lego patented slippers.
11. Ride On Toy Car
That thing is cool and we bet the kids will think so too. If the kid has an overprotective mom, it'll also probably the only time they'll get to ride a "motorbike" or a badass "truck." Can't imagine lugging this around during the Christmas rush? Ordering at this online baby shop will solve your problems.
12. Inflatable Pool
More like inflatable happiness! Of course, if the family has a pool, don't bother. But for a kid without? This can be super fun. Ensure the kid's got their own little oasis when those hot summer days roll in.
13. Trikes, Bikes and Scooters
Get them out and about with some wheels. Don't forget to give them proper protection like helmets or kneepads though. Also, make sure you know how big your kid is when buying a bike the wrong size can make for uncomfortable riding.
14. Rent a Bouncy Castle
This kid has to be like the nicest kid in the neighbourhood to get this gift. If it's within your budget, for a few hours, a bouncy castle can park right on the backyard. Friends, family can all join to make it an even more memorable gift.
15. Portable Ballpit
Did you know that public ball pits are disgusting? Even so, don't deprive them of that g lorious, colourful diving experience. Give them their own play pit and it would be their parent's prerogative when to clean it up. Even if it does get dirty, at least you know where the dirt's coming from.
16. Art Materials
Let the kid's imagination flow as they express through colour, shapes and lines. Discover hidden artistic talents early and get a head start on harnessing them. Make sure to choose nontoxic materials that are suitable for children.
17. Play Tent and Tunnels
A little space to call their own, and quite frankly, it's like a blanket fort without the effort. Usually collapsible, these tunnels or tents are like instant kids' clubs. Want to spend less? Consider a no sew DIY teepee. You can't collapse it, but it sure does look good too.
18. Children's Gardening Tools
Gardening can be an avenue to teach a lot of things from the life lesson on valuing food and hard work, to an early botany lesson on photosynthesis. Giving them their own tools will encourage them to really pick up the hobby. Best part is that it's a hobby that pays off with flowers and super fresh produce.
19. Trampoline
The gift of addictive physical fun is always welcome. Check out the ones with high grade springs and safety measures so the kids can have fun without hurting themselves.
20. Star Projector
Back in the day, glow in the dark stars used to litter ceilings but that soon became problematic when it kept people awake. Nowadays, it's better to go with a nightlight or actual star projector that you can turn off at will. Not only is it a smarter choice, but it's also incredible beautiful. Also, sounds cool doesn't it: the gift of stars.
Expensive gaming gadgets aren't the only things this generation can play with. But remember that the best way for them to love their toys, is if you play together. Make this year's gift a memorable one not just by giving them a gift wrapped present, but also the promise of time.
Have any other tips and tricks we may have missed? Tell us in the comments!