Your back is one of the best spots of your body to get a tattoo placement as it can be a large canvas for your inking. Back tattoos are becoming insanely popular among women nowadays. With dozens of designs available in the market, it might be hectic for you to choose the perfect one. 
But you don't need to worry as we have made your task easy. In this guide, we have compiled the top 17 mind-blowing back tattoos for women, from cute and feminine to bold and sleazy designs. So, get ready to explore some of the most beautiful back tattoo designs ever.
PS: Make sure you get a tattoo from a renowned tattoo artist. 
Upper Back Tattoo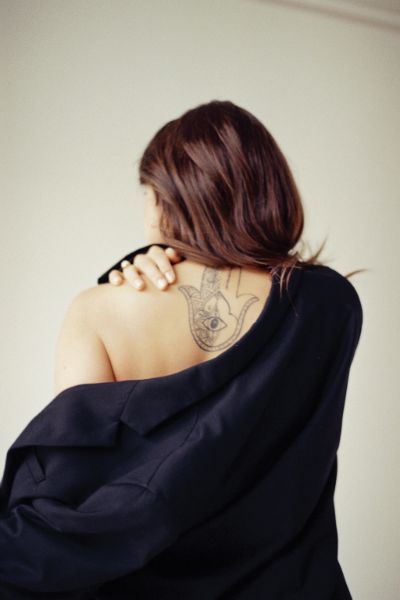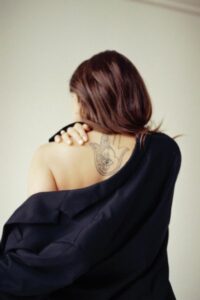 The upper back tattoo is the perfect place for tattoo placement. You can go for a small and cute artwork or a large, and intricate design back tattoo. Your upper back is the perfect body part for tattoo placement since it works as a large canvas and is one of the least painful areas of your body. You can go for designs like an eye or mandalas. Wear an off-shoulder top or open-back dress to show off your sleazy back tattoo. 
Lower Back Tattoo
A lower back spot is one the sexiest to get inking. An intricate, elegant artwork with proper detailing forms a great art piece on the lower back. You can choose a traditional American design, angel wings, or tribal patterns for your lower back. Make the design more personalized by adding your favorite quote or inking your family member's name. Be sure to approach a skillful and experienced tattoo artist. 
Side Back Tattoo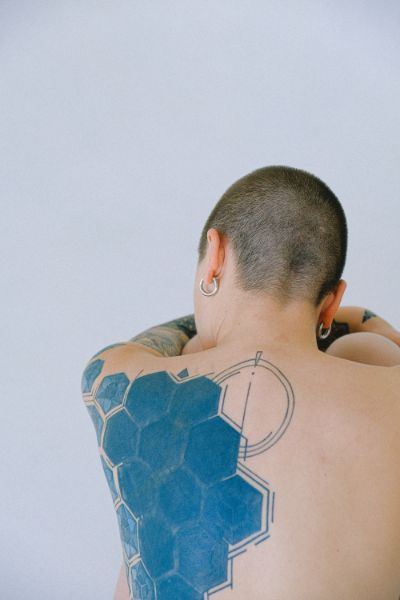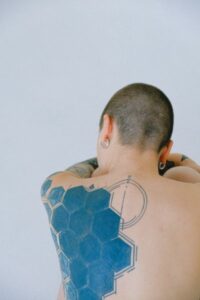 A side back is another popular spot for tattoo placement. Since this area is easily visible, you should go for a more sophisticated design. A butterfly, bird, heart, or vine will be the best choice for this tattoo. Make the design more feminine by adding flowers with butterflies. You can also get a crescent moon or guardian angel on the natural curve of your shoulder blade. A side back tattoo looks stylish and gorgeous and takes your style to another level. 
Sexy Back Tattoo
For a sleazy and seductive look, opt for a sexy back tattoo. You can either get the placement across the upper back leading to the spine or across the lower back and under your pants line. A spine tattoo with some extensive design looks breathtaking. You can opt for floral, whimsical patterns, detailed mandalas, or lace networks.  
Small Back Tattoo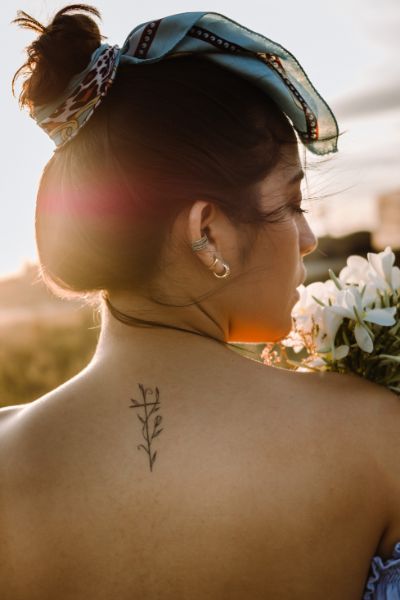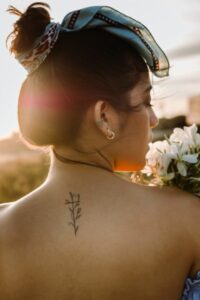 If you want a simple design that you can hide or show occasionally, a small back tattoo will be the right choice for you. It is also better if you don't want to bear the pain of inking on your body. A simple design of symbolic animals, symbols, or initials will be best to be inked as a small back tattoo. Keep the design minimalist and avoid intricate detailing to prevent messiness. 
Tribal Back Tattoo
Each tribal tattoo has some meaning. Tribal tattoos richly represent cultural heritage, hierarchy, and personal achievements. These tattoos are known for giving strength and good luck to the wearer. Different cultures have different symbolism for a tribal tattoo. It can also be used to feel closer to ancestors or honor them. However, you shouldn't get a tribal tattoo just for decorative purposes. If you aren't linked to the culture of that tribal tattoo, then it is inappropriate and disrespectful to get it inked on your body. So, you should do the research and choose your design wisely; otherwise, you might have to go for laser tattoo removal. 
Japanese Back Tattoo
Also known as the Art of Irezumi, this tattoo style is identified by vibrant colors, bold designs, and meaningful messages. Phoenix, dragons, koi fish, geishas, and cherry blossoms are some of the figures that are found in Japanese tattoos. However, tattoo art is a stigma in Japan since the infamous Yakuza gang inks their bodies with it. 
Floral Back Tattoo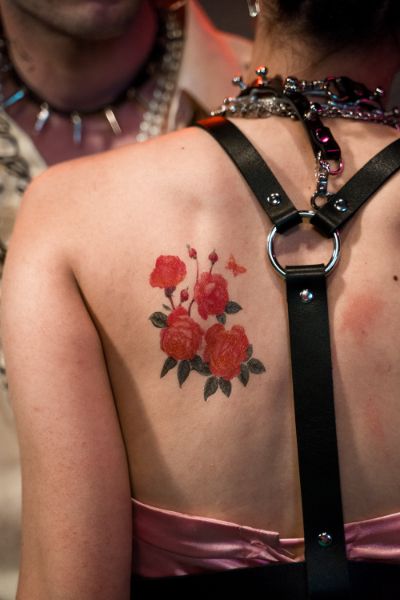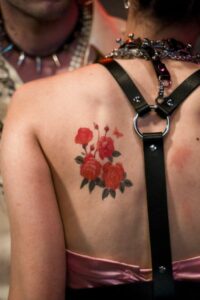 A floral back tattoo is another fantastic tattoo choice. Flowers are lovely and carry different interpretations and symbolism. Rose is the most popular choice of women when it comes to tattoo art. It represents beauty and pain and reminds us that love can be hurtful. The Lily flower symbolizes purity and modesty, while the sunflower represents warmth and happiness. A floral tattoo appears feminine and is effortlessly elegant. Whether you opt for one flower or a combination of multiple flowers, you will look stunning in this back tattoo. 
Rose Tattoo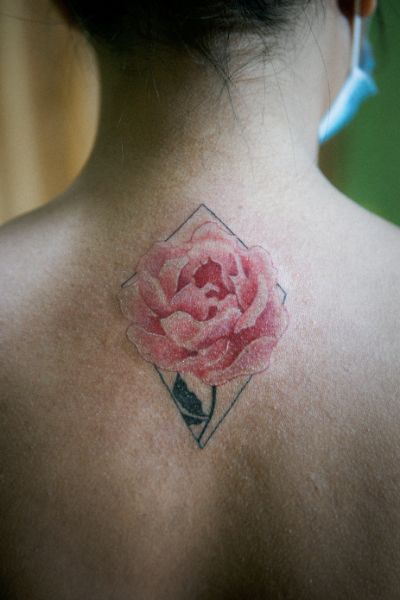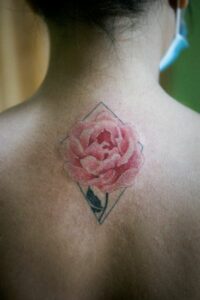 A rose tattoo design symbolizes the promise, hope & love between two people and the thorns represent the loss and differences between two people. This tattoo also represents your love for the flowers. This rose tattoo on your back looks so sexy.
Fish Tattoo
The Dolphin tattoo on your body symbolizes your playfulness and free-spirited personality. Dolphins are creatures who love to play and are always in a very cheerful mood and also dolphins cherish their freedom. This tattoo on your body depicts your personality also that you also have these traits. The couple's dolphin tattoo is the symbol of love. It is a small gesture of love towards someone you love and you trust. This tattoo on your lower back looks so sexy and amazing.
Dream catcher
A dream catcher tattoo represents many things. It symbolizes protection and safety. It is believed that having this tattoo on them will save them from all the negative energies. This is the most trending and unique tattoo to get inked on your body. These sexy back tattoo women look amazing.
Butterfly Tattoo
The butterfly tattoo design symbolizes freedom, beauty, and changes that women go through in their life. A butterfly also often symbolizes feminine beauty. This butterfly back tattoo women will look so sexy that you will love to adore yourself.
Lion with Crown Tattoo
A lioness tattoo on a female symbolizes feminine strength, courage, and motherhood. As a lion is the king of the jungle so definitely a lioness is the queen. A lioness tattoo with the crown signifies royalty. This tattoo on your back shows that you are fearless and it shows that you are a queen.
Lotus Tattoo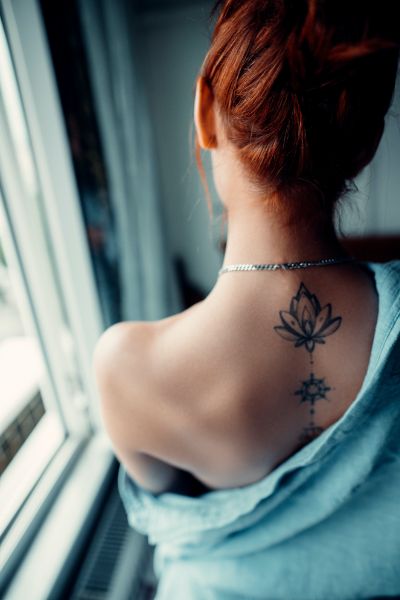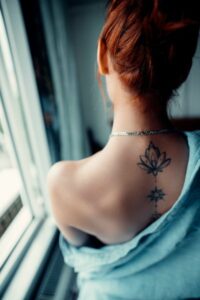 The Lotus flower is the symbol of beauty, patience, enlightenment, and strength. Each flower has its importance. You can get inked with different colors of flowers on your body.
Floral Heart-shaped Tattoo
A Floral tattoo in heart shape looks so attractive and dainty on a women's back. A heart is a symbol of love and the flowers symbolize beauty. This floral heart tattoo tells about the beauty of love. This tattoo shows your compassion towards your loved ones. Your loyalty and trust towards them.
Angel Wings Tattoo
The Angel wings tattoo exemplifies freedom, faith, and protection. These wings are the symbol of a guardian angel and people often get inked with this tattoo to remind themselves that they are not alone. These angel wings are a kind of tribute to the love they have lost and people hope that the lost loved ones will always guide them. You can get this tattoo inked on various parts of your body but this tattoo on every different part of your body has a different symbolic meaning. This angel wings tattoo on your back symbolizes that you are God's warrior and you are doing God's task in real life.
Bow Tattoo
Bow tattoo exemplifies feminity. It is a symbol of specialty as bows are generally used for tying special gifts. This Bow tattoo exemplifies the spirit of giving and taking which is the most common behavior of women. The Bow is a kind of knot which in ancient symbolizes strength, loyalty, and beauty. This lace design bow tattoo design looks super sexy on the back of a women's body.
All these super sexy designs are for you all who want to get a super sexy tattoo on your back. Do let us know which are your favorite back tattoo designs among all of these?