Unique culture : You could not ask for a more unique cultural blend than the one that you will find on Reunion Island. The island is in the Indian Ocean, 500 miles east of Madagascar, and includes cultural influences from India, China, France, and Africa. This gives the island a beautifully eclectic and welcoming feel. Because there is so much diversity, the islanders are respectful of different rich heritages, and the island has had no political unrest in nearly two hundred years!
Quaint villages : The island has only 700,000 locals, and is still vastly unknown to tourists. It is a gem, waiting to be discovered! The towns and villages of Reunion Island vary quite a bit, depending on if you are in the interior or coastline of the island.
Amazing food : Locals speak French or Creole, and many people are Roman Catholic. There are also Buddhist and Muslim traditions represented in the towns and villages. The food, artwork, and music is influenced by a unique blend of these traditions. The culinary options are simply out of this world!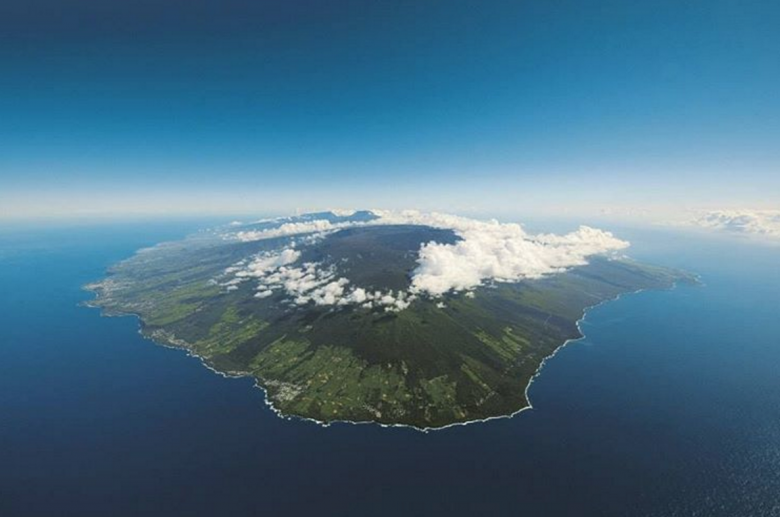 Active Volcano :Piton de la Fournaise is reunion Island's active volcano, and it is a sight to behold! Can you imagine being in the presence of hot lava from the core of the Earth? Tourists from around the world enjoy this geological treasure. This volcano is a basaltic shield volcano, and is one of the worlds most active volcano. Scientists estimate that it has erupted nearly 180 times since records started. Tourists can walk to the top of the mountain, and brave hikers even camp near the rim!
Hiking : The mountains of Reunion Island offer stunning, awe inspiring views of jagged peaks, ocean coastline, and tree filled interior dotted with glittering pools and waterfalls.
Piton des Neiges : One of the most popular hikes is a 3,070 ft climb that takes you to the top of Piton des Neiges, the island's highest peak. This mountain is actually an inactive volcano which offers a steady uphill climb and a satisfying summit experience.
Awe Inspiring Views: Whether you hike or not, you will find breathtaking views in Reunion Island. Everywhere you look, nature supplies beauty.
Excellent for Surfing : If you are interested in surfing, be sure to check out St. Leu, the island's best surfing village. With palm trees, a laid-back vibe, and first-class waves, this beach village can not be beaten.
Adventure sports : The island offer guests exciting and jaw dropping experiences, such as hang gliding, paragliding, and adventure kayaking.
Relaxation : You can also sit back and relax at one of the many luxury resorts in Reunion Island.
Luxury Resorts: The

luxury resorts in Reunion

Island provide a reason to visit of their own. You will find first class service, gorgeous pools, stunning interiors, and a spa-like atmosphere.
Mountain biking: Reunion island is known for its mountain biking trails. The unique topography of the island offers bikers climbs, exciting downhills, and amazing views along the way.