In layman's term trauma is nothing but your genuine reaction to emotionally painful and disturbing situations that you have experienced in the past. In other words, it can be described as a person's emotional response to extremely negative incidents in life such as the death of a loved one, a horrific accident, sexual abuse, alcoholism, natural disasters, severe illness, and war experiences etc.
All the aforementioned incidents leave a deep impact in your life and hence you must learn how to deal with them. Your emotional and psychological trauma can ruin your life if you fail to seek help. All the traumatic events that you experience in your life hold the potential to make you unhappy and depressed for a long time. Whether you talk about an extremely horrific accident or the death of a family member, such experiences remain fresh in your memory for years, which keep disturbing your life.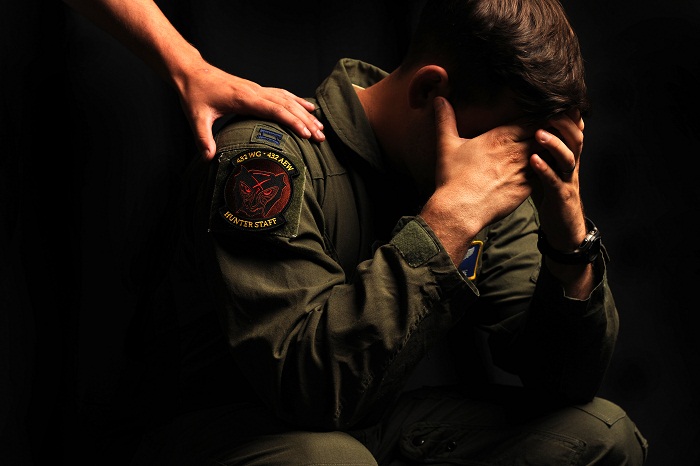 It's extremely difficult to get over the effects of emotional trauma if you do not seek right treatment for it. Sometimes you start experiencing the symptoms of trauma a couple of years after a traumatic event. It means, sometimes you may not realise the repercussions of a negative event in your life soon after it happens, which eventually indicate that problems can start in your life at any point of time, and you need to get ready to handle them effectively.
If you are suffering from the effects of emotional and psychological trauma, here are some important tips to deal with your problem.
Analyse Your Problem
One of the first steps that you need to take to handle effects of emotional trauma in your life, is to think about your problem and analyse it. You have to figure out what's wrong with you to heal the problem.
Accept That You Are Suffering From Trauma
Sometime, even after knowing that you have a problem, you stay in denial. So rather than being in denial, you need to accept that you are facing problems like depression and anxiety because of a traumatic event that you experienced earlier. It's tremendously important to come out from denial and accept that you have a problem so that you can find the right treatment for it.
Share Your Problem With Someone You Trust A Lot
For example, if you are facing emotional trauma because of traumatic events like rape or sexual abuse, you need to discuss your problem with someone you trust. You can't pick anyone to discuss such a serious issue, so pick a person who really cares for you. It could be your mother, a good friend or your spouse. Once you explain your problem to a person, you will surely start feeling better.
You can easily rely on your family members when it comes to sharing your problem as they genuinely love you.
Find Out Right Treatment
You need to take a proper treatment if you want to recover from trauma. Handling traumatic experiences is never too easy and hence you need to take professional help. Find a good rehab centre which can offer effective solutions for your problem. Go for rehab centre like Charter Harley Street, which is known for having experienced therapists who can offer trauma therapy.
It is believed that trauma therapy can offer speedy recovery from emotional trauma. It's a kind of therapy, wherein you have to sit with your therapist and work on your problem. First of all, you have to discuss the traumatic event with your therapist so that he/she can understand your problem thoroughly. In other words, when you go for trauma therapy, you have to discuss every important thing that's related to a negative event that's creating problems for you now. After discussing your problems with the therapist, you start feeling, even more, better, because you start believing that he/she will offer right solutions for recovering from your trauma. And it happens exactly that way.
Spend More Time With Optimistic People
It's extremely crucial to stay positive if you want quick recovery from your trauma. And for staying positive, it's important that you make friends with optimistic people. In other words, stop being surrounded by negative people, who do give any meaningful advice to you. Spending time with those people who are not at all positive in life can prove to be a big obstacle for you when it comes to recovering from trauma. So make sure that you spend quality time with people who always think positive.
Be Accountable For Your Recovery From Trauma
All those people who have the habit of relying on other for their recovery, fail to recover from their problems fast. So stop relying on others and start being accountable for your recovery. Rather than depending on others, start taking your own decisions, which can prove to be really helpful for recovery.
Start Communicating More With Your Loved Ones
You have to communicate more with you loved ones so that they can understand you in a better way. Similarly, you should also try to understand them in a better way to improve your relationship with them. You have to have a strong relationship your parents and spouse so that you can share anything with them. You should not feel ashamed of sharing your experiences and feeling with them. No one can give you better guidance in life than your family members, so start communicating more with them.
Start Reading Good Books
Form the habit of reading books, because it keeps you occupied. If you are occupied no bad thoughts will come to your mind easily. It means, if you can manage to keep yourself busy, you can easily recover from your emotional trauma.
Involve Yourself Into Creative Activities
Another interesting way of keeping yourself occupied is to start doing some creative things like painting or writing poetry. If you are interested in writing, you can start writing your thoughts and feeling in a diary during your free time. It will enhance your creativity while keeping you occupied.
Listen To Music
If you want a speedy recovery from your problem, listen to music because helps in diverting your thoughts and makes you happy.
All the tips mentioned in this post are tried and tested, so you must consider them when it comes to handling the effects of trauma.