Being a comedian isn't easy and making people laugh is always a serious business. Many times, they don't know whether the audience will actually laugh at the jokes and lines poked. Then again, there are many oversized entertainers that gain popularity and good name in this industry. Luckily, being fat often have an advantage of its own; people are more likely to laugh at a fat guy, than at a thin, good-looking person.
10. Larry The Cable Guy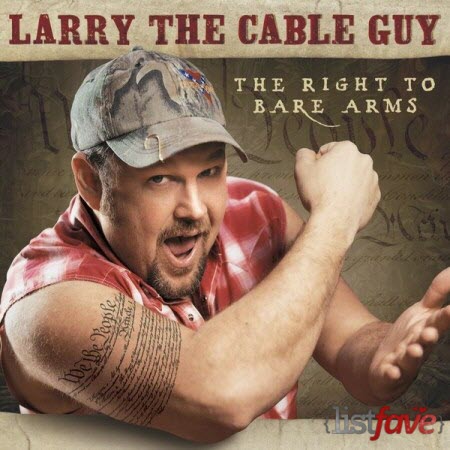 Daniel Lawrence Whitney is an American singer, actor and stand-up comedian; who is best known for his character and stage name; Larry the Cable Guy. Larry the Cable Guy is a stereotypical redneck character with a thick Southern accent, who regularly recounts family-related stories, known for his catchphrase "Git-R-Done!".
Whitney formed a comedy troupe, called the Blue Collar Comedy Tour with Jeff Foxworthy, Ron White and Bill Engvall. He also starred various movies such as Witless Protection, Delta Farce, Health Inspector and Larry the Cable Guy. Whitney has released a number of comedy albums Lord, I Apologize, The Right Bare Arms and Morning Constitutions, which are certified gold by the RIAA.