A resume gives away the first impression, so it is really important to be outstanding. Mistakes in a resume can lead to serious and severe consequences. Following some rules could be helpful in avoiding errors and a successful resume can be written. A good resume increase the possibility of getting hired a thousand time.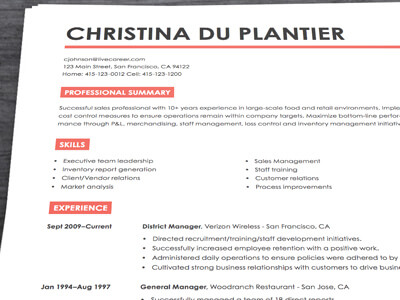 Grammatical Errors!
The most common mistake involves grammatical errors in an English resume. A resume full with grammatical mistakes will make the employers think about the person's incompetency in expressing oneself and this also sends away another important message that this job is not important to the person.
Lacking Specifics
Lacking particulars can be considered as the second common mistake. When an employer includes a job description about the requirements, it means that the resume needs to reflect whether you met all the criteria. Moreover, the related experiences that fit mostly with the job description need to state clearly while avoiding the irrelevant ones. This means that the employees need to understand what were your relevant experiences and what did you achieve by that.
Lacking Differences
The third common mistake that is widely seen in most of the job seekers is that they try to fit everything at one resume. They make one common purpose resume and send the same one to every place. But the fact is an employer wants to see what they want in the resume. They want the proof of how fitting you are in the position, not just a common one.
Highlighting Duties Wrongfully Over Accomplishments
Another crucial mistake is the job seekers mostly highlight there accomplishment whereas they need to highlight the duties. For example, it is better to write, 'I archived the old documents, replaced them with the most updated ones and destroyed the older ones as per the requirement than to write, 'I am well acquainted with the documentation processes'. In simple words, the employer needs to know whatever duties you have performed before.
Too Long Sentences or Too Short
Another thing the job seeker need to know while writing a resume about not cutting too short or not going too much carried away. Though there are no rules about the length of the resume but better to keep in mind that whoever is going through the resume might have different expectations, so going carried away or shortening things is not a good idea. Usually using two pages is better but making it unnecessarily stressed to more than one page when it could have written in a single page is a bad choice.
When the Objective is Bad
Most people couldn't write up the objective properly due to negligence and giving other information more importance but they have to remember this is not the way to write the objective of a resume. Objective plays a key role and therefore the resume maker should try to make it as good as he/she can.
Lack of Action Verbs
You should not use things like 'instead of' or similar phrases. Rather try to use action verbs to make the strength of the writing better. You can see the sample resumes of resume writing service providers to know more about it, example: English Resume Star Service.
Lacking Important Information
A resume should contain all the important information. It would not be wise to erase information to shorten the resume unless you think it as an obvious.
Inappropriate Formatting
Proper organizing is a mandatory to ensure while writing a resume. If you write in a way so the information looks too busy, it would create negative impression in front of the employers. To get help in there, you can take English resume writing agency supports.
Wrong Address to Contact
You might find it less important, but actually it is not. There is evidence that a potential candidate didn't get the job as it was not possible to contact with him.