Companies always used some sort of simple customer relationship management. In most cases the traditional methods were akin to licking a finger and sticking it into the wind. They never worked very well. Today it is an anachronism and a guaranteed way for a business to fail. Approximately half of all new enterprises fail. There has to be a better way of steering a business to lasting success.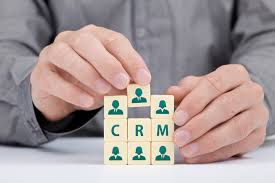 Indeed there is one. It is called ecommerce CRM software.
Customer relationship management (CRM) software is a popular topic of debate among managers of online businesses. Why?
Online businesses are highly competitive. Their rate of attrition is at least as high as that of all other businesses. Potential customers of online businesses are better informed about products and services than before. They have almost unfettered access to information and data from all over the world.  Comparing prices and services is easy for online shoppers. In fact, it is almost second nature to them.
Look at this:
44% of online shoppers use a search engine to start.

61% of Internet users research products online before buying.

Potential buyers make 12 billion Internet searches per month in the United States alone.
Well informed customers like these demand better customer service. They switch to another provider easily and fast when they are not satisfied with a company's prices and services.
Customer loyalty and customer satisfaction often are the determining factor for success or failure of a business. This is where ecommerce CRM software comes in to offer business owners a helping hand.
Nevertheless, how does the owner or manager of a business know when his company needs to install CRM software?
Signs Your Business Needs Ecommerce CRM Software
Business owners learn about the need for CRM software from two main sources: Outside information obtained from other business owners or in peer meetings and hints your own business is giving. They are the most compelling. And often enough they come from negative connotations.. Examples are stumped growth, increasing attrition rate or low customer retention, customer complaints about service or product quality and so on. The worst case scenario is when your top salespeople start leaving to work for someone else.
Here are a few more indicators that tell you to consider a better way to manage the flow of your business:
Your customer information is scattered over many places or databases.

It is not easily accessible to salespeople and other employees.

Salespeople cannot access it in the field.

Customer complaints are not properly registered and accessible when needed.

Don't know the main reason for customer loss.

You find it difficult to determine the effectiveness of your marketing strategy.

Why did the business not perform as expected?
This is by no means a complete list of indicators for the need to purchase ecommerce CRM software. Or at least to consider it carefully.
CRM software comes in many forms from clean basic to highly sophisticated and ready to interact with third-party business software.  There is a CRM package that fits the needs of any specific business. CRM software is highly adaptable. Thus it can be tailored to fit your business needs perfectly.
This applies also to the cost of the program. The cost vary widely from approximately $ 5.00/month per user for a basic program to over $ 300.00 per month/ and user for the most complex CRM software packages.
Owners of small and medium-sized companies often fear that the cost and the complexity of CRM software outweighs its benefits. Look at it this way: Big business is increasingly adopting CRM software. Big companies are reaping the benefits of ecommerce CRM software.
Why not you?