If you were born in a middle class or even poor household, you may think that becoming a millionaire is an unachievable aim. But in reality you can become rich. And this depends mainly on you.
According to recent surveys, almost 80% of multi-millionaires were born in families with average prosperity at best. And one fifth of respondents came from poor families.
What is it that separates rich people from the rest of the crowd? Money? Sure. What else? Wealthy people attribute their success to cultivating 3 main characteristics since their early years: huge ambitions, hard working, and strong traditional values. The combination of these really important traits let's stand up a solid foundation for the future discipline and strategic planning. And achieving wealth is impossible without earning discipline and long-term planning.
Surveys demonstrate that only 10% of multi-millionaires inherited their millions. The rest 90% of respondents earned their wealth. More than a half of the wealthy earned their wealth through income, while 32% reached their goals using investments.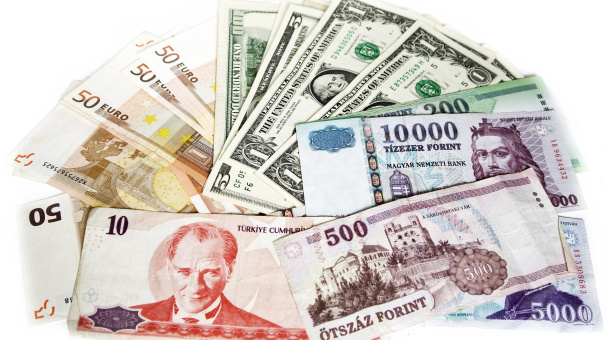 The primary characteristics mentioned above are also displayed in other surveys results. For example, 74% of multi-millionaires who run their own business find it much harder than working for a company. Anyway 80% of respondents prefer to run their own business instead of working for others. Only 10% work for others to optimize their wealth. But the majority run a business to manage their own destiny.
Rich investors know about their addiction to adding efforts. 72% of respondents say that they work much harder than the others and 64% say that they are more likely to sacrifice in pursuit of their aims. 76% of the wealthy say they are super disciplined. They believe that discipline is the most important trait of successful investors.
Many rich people come from families where parents allowed their kids to find their own way. But they did this within well-structured boundaries. 80% of the wealthy were raised in very disciplined households while more than 60% also had tolerant parents. Strong family values give the wealth the drive to achieve success and helps them to understand how to learn from failure and maintain a disciplined style of life. And, as you all probably know, disciplined lifestyle leads to disciplined investing. The majority of rich people use traditional buy-and-hold strategy and day-to-day wins to increase their funds.
Disciplined lifestyle also helps to build long-term relationships. 86% of millionaires are married and 75% of them are married for the first time. By the way, it is pretty problematic to increase funds if you need to give away half of your possessions from time to time. Yes, we mean divorce effects.
The above mentioned values also help the wealth to become good citizens. 74% of rich people philanthropists. They donate to NGO's, and 58% of them donate for social projects.
Remember that persistent hard work and self-discipline can make you rich regardless of where are you now. Even if you are considered to be poor you can achieve whatever you want. All you need now is actions!
David Spring is financial forecasting expert, insterested in investment, reader of Stocksneural