Since pre-independence days having 'sarkari naukri' has become a status level for Indians. To work as a civil servant has been an obsession for an educated Indian still continuing from ages.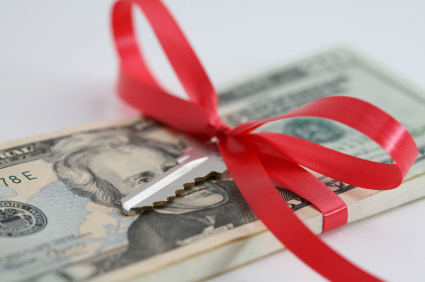 Civil jobs have proven to give more satisfaction than jobs in private sectors. From economic point of view since independence there are more work forces required in government sector. The examples are Indian Railway and Military Force both are the largest sector, where millions of people work the whole year.
The need for Government Job:
Security: Pronounce a secure income whole The pay scale may be less in some class of employment area, but once joined there is no chance of you becoming again a job seeker.
Salary on time: Unlike private firms, Government offices give timely salary to their employees. There is no chance of delayed payment.
Special allowances: Another plus point working in civil sector is that you gain additional income in the form of DA, TA, HRA and many such payments given along with your basic salary.
More facilities: You are eligible to live in government quarters, where the rent is quite minimal and other primary facilities are absolutely free. In many Government sectors like in military or railway, the whole family of the employee gets free medical services. In few civil offices, the working staff is eligible to have free holiday along with family annually.
Holidays: Number of paid holidays is comparatively more in this kind of employment than in private employment.
Guaranteed promotions: You are eligible to get increase in salary and promotion after a fixed period of time. This grading is based upon the individual's merit and the employment categories.
Provident funds: A fund is derived from each working individual's basic pay every month. The government adds interest on it annually. The collected sum is given to the employee in the time of need or when he/she gets retired.
Pension amount: This is one of the best plus points of working in the Government sector. You get a fixed amount every month after retirement. The person whom you have nominated will get fixed sum after your death for life long.
These privileges are for people working in private sector too, but not in all private firms the above benefits are given to their staff.
The Ways to get Quickly Employed in Government Jobs:
You can apply for job in recruitment portals either online or by registering in your local employment exchange office. In some of the recruitment offices or websites the membership is totally free. They even provide career training for the desired individuals.
This kind of training helps in preparing yourself for the forthcoming interviews and help in preparing proper resume. By registering your name, you get ample options to seek the desired job. At present, there are government jobs for 12th pass candidates too.
You can get State or Central Government jobs according to your qualifications and experiences. The best part to enroll in such recruitment places is that the skilled consultants segregate the jobs best for their customers.