In general, we could find that some WordPress blogs are plagued by incompatible plugins. Testing one plugin at a time can be quite time-consuming and tedious. In this case, we should follow recommendations on plugins that can provide us with the best results. Poorly coded plugins can cause all sorts of problems, such as PHP memory limit warnings, call function errors and slow load times.
In this case, we should use plugins that help us to accomplish specific tasks with minimal efforts and mistakes. If we are managing a tech-oriented WordPress blog, it is a good idea to make sure that our blog is equipped with proper plugins. Here are some of the plugins that you should consider:
In some cases, we want to insert podcasts or MP3 clips into the blog. Without a proper plugin, this can be a problem. The process can be made simpler by the use of Audio Player plugin. After it is activated, we can create a music folder using the FTP tool and fill it with MP3 files. Users will be able to play these tracks using the audio player interface on the website.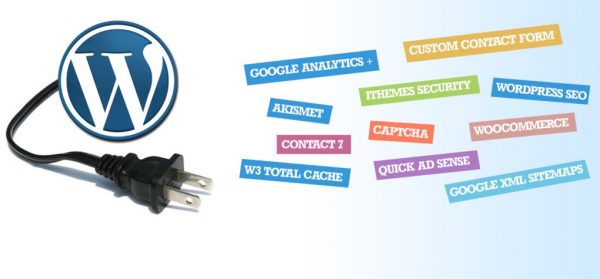 Many websites are able maintain a strong fanbase using social media network, such as Facebook. This plugin also provides us with a way to share our seful content. It will be very easy for visitors to monitor our content and share our posts.
Eventually, our blog will have thousands of posts and we may need a way to mass edit all of them, by adding or removing specific details. This is a good way to provide general descriptions about website or posts.
This is an excellent way of getting indexed by Google and other major search engines. Having a proper sitemap is obviously essential. The plugin generates a sitemap based on XML format and search engine services will know about the overall layout of our website. After submitting the sitemap to specific search engines, it will be much easier for search engine bots to find their ways inside our website.
Managing photo galleries and images in them can be a real pain. Fortunately, the NextGEN Gallery plugin could make this much easier. It comes with effects, thumbnail creation, watermarks and auto resizing. It's a must-have plugin if our tech blog contains many images.
If our tech blog reviews products, we need a built-in star rating. It allows us to provide star rating for different aspects of the products. There are many possibilities when using this plugin and it's also a must-have if we are looking to write product reviews.
Our tech blog won't be too impressive if it can't deal with oncoming high traffic. A flood of traffic could eventually cause our website to crash and SQL database isn't immune to this kind of limitation. WP Super Cache plugin will nearly eliminate this threat by creating a static HTML page of commonly visited pages. It means that there would be much fewer database requests.