There are a number of noteworthy reasons to spring for a high-quality timepiece. Luxury men's watches hold an undeniable appeal, from their visual beauty to their individual history to the unique status they have the power to convey. Whether you're shopping for yourself or a loved one, a watch is not only a respectable purchase, but also a strong possible investment that merits a bit of extra thought and research. While instincts (and certainly aesthetics) can play a key role here, there's a lot more to selecting a quality watch than what meets the eye. To help you get started, here's a quick guide to why you should invest in a quality timepiece, and how you might best go about doing so.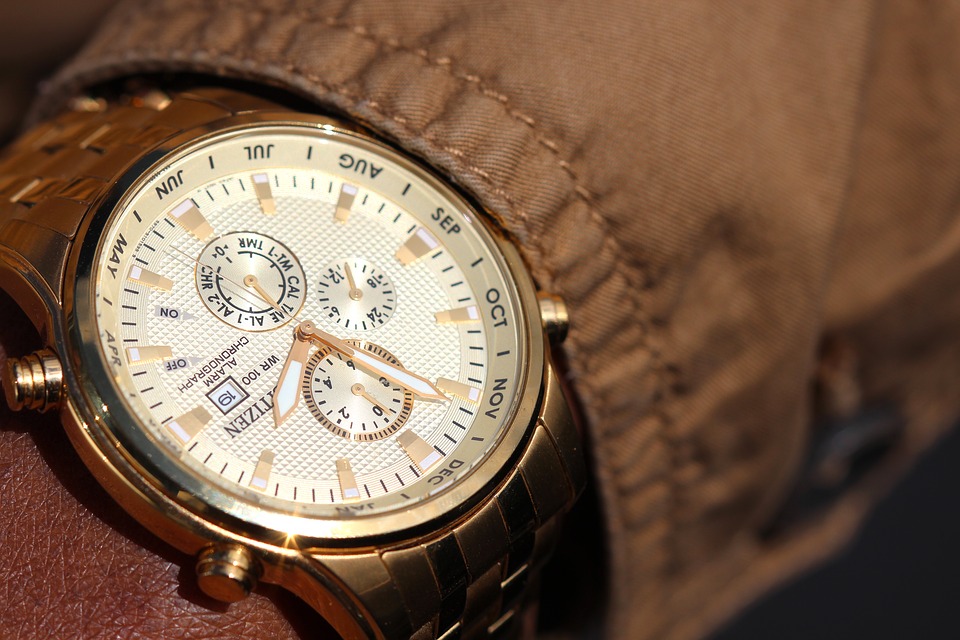 Why You Should Invest in a Luxury Timepiece
When you think about watches as investments, you may be considering a number of angles: adding a personal asset to your portfolio, acquiring an authentic visualization of net worth, or choosing a quality heirloom piece intended to be passed down for generations. For those interested in the state of the market as a whole, the luxury watch industry is currently on the rise, so now might be an especially good time to consider moving forward on a major watch purchase. Here are a few things to keep in mind as you search for the perfect investment piece:
Consider choosing a watch with limited production. Limited edition watch models, particularly those with a little bit of age under their belts, can prove to be an excellent investment.
Consider choosing a name brand. Most experts agree that Rolex and Patek Philippe are the most well-known names that produce classy men's watches, but depending on the model, niche watchmakers can be an equally sound choice, sometimes with an even bigger return on your investment over time.
Consider choosing a watch with a unique history. From era and location (Swiss still plays best) to any notable previous ownership, familiarize yourself with the history of any watch you're considering. A truly great watch tells a story, and investing makes you a part of that legacy.
Consider the upfront costs. According to timepiece enthusiasts' resource, A Blog To Watch, luxury watches by price point can also vary greatly when it comes to quality, brand, and production numbers. Entry-level luxury watches generally start under $1,000. Mid-range watches can range anywhere between $1,000 and $20,000 while high-end luxury timepieces start at $20,000 and can easily outprice a new car depending on the watch's brand, components, or its potential status as a vintage collector's piece.
Consider your lifestyle. Regardless of their price point, true luxury timepieces can effortlessly complement their wearers' lifestyles and aesthetic sensibilities. Do you frequently travel for business? Even though phones and tablets can automatically sync up with any time zone you arrive in, multi-face traveler's watches still present themselves as elegant, professional essentials. Do you enjoy the outdoors? Perhaps a more utilitarian, yet casual aviator's watch will do the trick. Do you require a versatile, sturdy, and economical watch to take you from the boardroom to the bar after work? Consider a full-metal watch in silver or a subdued yellow gold, or a classic design featuring a white, round face with black dials and a black calf leather strap.
Of course, as you set about shopping for high-end watches, that classic rule about shopping for fine art cross-applies: Don't just buy a piece because you think it will be a good investment; buy an investment piece because you genuinely love it and can see your new timepiece as a mainstay in your collection, or even an heirloom piece to pass on. That way, you're certain to be making a purchase you'll never regret. If you commit to choosing a piece that you (or the watch recipient) will cherish for years to come, you're likely to come out ahead in more ways than one.