While we are moving to a new house, we are not only taking our possessions, but we are also taking our memories with us. Many of the items are not only treasured for their monetary value, but also their personal attachments. That's the reason why we need to make sure that our memories will safely reach our new house. Unfortunately, there are situations when our valuable possessions fail to arrive to a new home safely. When we move, we hire movers to load all our belongings to the moving truck. In many cases, this could go smoothly, until these items are placed inside our house and moved to specific spots. However, accidents could always occur.
In this situation, it is perfectly possible to lose our valuables during transportation and they could also get damaged. Nobody wants to lose their antique painting, family pictures, furniture and other things. That's the reason why we need to give some extra effort to make sure that the moving process goes perfectly. Remember that accidents can happen no matter how careful we are in managing relocation and hiring movers. It is nearly impossible to prevent all mishaps, because we are dealing with people and many unexpected factors. However, it is possible to cover much if not all of our financial losses with the help of reliable insurance provider.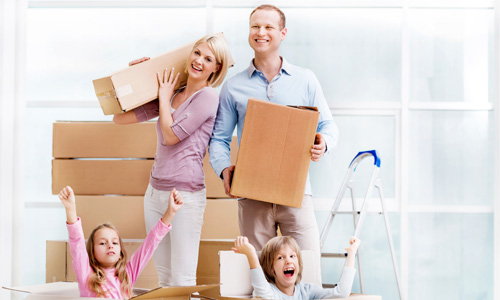 When we are planning to purchase a moving insurance, the insurer will send someone to determine the value of our items. This will allow the insurance company to determine the amount of liability, which is mentioned on the moving contract or bill of lading. Most of the time, this process doesn't incur any extra cost, but we will be required to make a list of things that are about to be moved. The valuation process is often related to the actual value of our possessions that are being moved. The level of protection and the type of financial compensation we choose determine how much we will get, if mishaps occur and our valuable possession is lost.
There are different types of moving insurance. As an example "release value protection" is often considered as the most economical type of moving insurance. Consumers won't be required to pay additional charges. Contract is signed the moment we sign a bill of lading that mentions specific statements. However, because it is the simplest and often the cheapest, we will be compensated based on the weight of our possession, not its actual value. This type of insurance is useful if we don't have any item with significant value during the moving process.
If we have items with significant values, it is a good idea to choose the full value protection. It is the most effective form of moving insurance plan, although it can be quite expensive. However, the application process can be somewhat lengthy. Appraisers from the insurance company could come to our house months before the moving process starts and they will make a catalogue of our high-values items. In some cases, representatives from the company will be present when these items are packed and loaded into the truck.