When it comes to relaxing after a tiring day at work, nothing seems welcoming than a warm bubble bath. Though all might not have the luxury of a big bathtub in their bathroom, one can easily consider walking into a steam bath. If you are a gym member or member of any local health club, then you can easily have access to a steam room. Just spending a few hours in the steam room can rejuvenate your tired self. You can relax mentally and physically. However, many are not aware why steam bath is good for the health. As they are not aware of the same, that is why not many take advantage of taking a steam bath.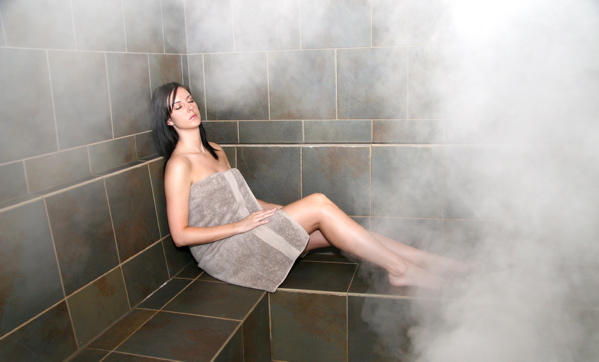 Following are the many benefits of visiting a steam room:
Helps get rid of tension- The heat generated in the steam rooms helps to soothe tired muscles. The nerve endings are relaxed and it helps deal with any pain in the body. Taking a steam bath is good for sore muscles. A steam bath also helps to minimize joint pain. Those who are suffering from sinus, and headaches, can find relief if they take a steam bath. 
Helps clear the skin- Taking a steam bath can help clear the skin. Even if this is not proved, the steam bath can help those with problems of acne and pimples. The hot steam helps improve the circulation of blood throughout the body, which gives the skin a healthy glow. 
Helps remove toxin from the body- The heat in the steam room produces sweat, through which a lot of waste products and toxins from the body is easily flushed out.
Helps treat sore muscles after a workout session– after a heavy workout session, many complain of sore muscles and pain. Taking a steam bath is highly beneficial in this regard. Steam bath helps in muscle recovery and also gives one relief from pain.
Helps with losing weight- There is no guarantee for this, but visits to the steam room can help in losing weight. Sauna rooms help to get rid of water weight along with a balanced diet and some exercise.
Promotes blood flow– When one visits the steam room, the heat of the sauna rooms helps the capillaries of our body to dilate. This helps the blood to flow freely and also aids in transporting oxygen to various areas of our body.
Reduces stress levels- A steam bath can also help in reducing stress levels. It helps the body to reduce endorphin levels and eliminates stress from one's body. That is why one can feel relaxed and rejuvenated after spending some time in the steam room.
Helps increase flexibility– After a workout, one's muscles tend to get very stiff. A visit to the steam room is the best way to soothe those tired muscles. The tight muscles can become loose and fluid after visiting the steam room.
Opens the sinuses- Those who have a hard time with sinus problems can get sure to benefit from a steam bath. The heat from the steam room helps thin the mucous membranes that help in treating a cold.
Keeping all this in mind, it is now clear why steam bath is good for the health. Taking a trip now and then to the steam room thus proves beneficial to one's physical and mental well-being.