A solid website structure is necessary for success in SEO campaign. We wouldn't be able to achieve anything with randomly structured website. Websites should be created for our visitors, while friendliness values for search engines should be placed at a close second. When people visit our website, it is important to make sure that people are really interested in doing business with us.
In this case, we should work with designers so we are able to get the best possible results. Without proper website structure, our SEO campaign could turn into a complicated, frustrating and costly mistake.
There are many platforms that can provide good visibility. As an example, WordPress could perform well in many aspects. As an example, we can choose plugins like XML Sitemap and All In One SEO to improve our SEO performance. WordPress also makes it easier for us to perform website audit or analysis.
We should know things that can affect the SEO performance of our website. Because WordPress is already a mature platform, we could avoid having excessive coding. Complicated codes could cause search engine bots to have a hard time discovering things inside our website. In this case, we should make sure that our coding is well laid out, concise and clean.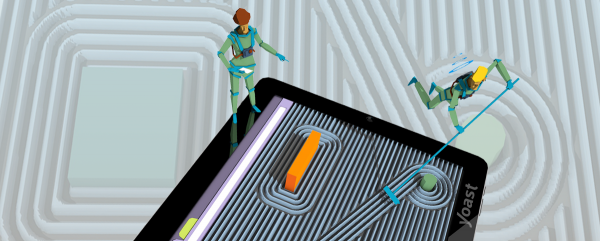 We may also use web browsers to help us in SEO activities. As an example, we could use Firefox with the "Web Developer" add-on installed. We could easily remove all styles from the web browser interface and the search engine shows our page based on its proper code. This will allow us to know whether our coding is clean.
We will know whether our layout is appropriate and if we need to make some changes, we can do that immediately. We should make sure that we choose the proper CSS code and it is difficult to do with normal views. We can switch between normal and coding views easily.
Robot files will tell search engine bots whether our website is properly designed. When coding is applied improperly, it could damage our overall ranking. This is something that we need to avoid. We need to follow some necessary guidelines. Robots file should be able to direct crawlers properly to all parts of our website and this can be impossible to do if our web design structure isn't straightforward.
We need to have a well-designed and comprehensive XML sitemap. Proper design could also distribute pagerank evenly through all pages on our website. Bots will be able to move around our website easily.
If we need to use Flash, it should be used only on isolated parts of our website, such as advertising blocks. These Flash animations shouldn't be incorporated in our overall designs, because blockage may occur. In order to encourage search engine bots to visit our website, all pages should be interlinked.
It means that users and search engine bots don't need to click more than three times to reach specific parts of our website. Both human users and bots will appreciate simply structure and proper internal linking structure.