Bi-annual visits to the dental clinic are often recommended for maintaining good oral care. However, many of us schedule an appointment with a family dentist only when we experience pain, face discomfort or it becomes troublesome for us. You can prevent these problems at an early stage if it is attended to or detected in time.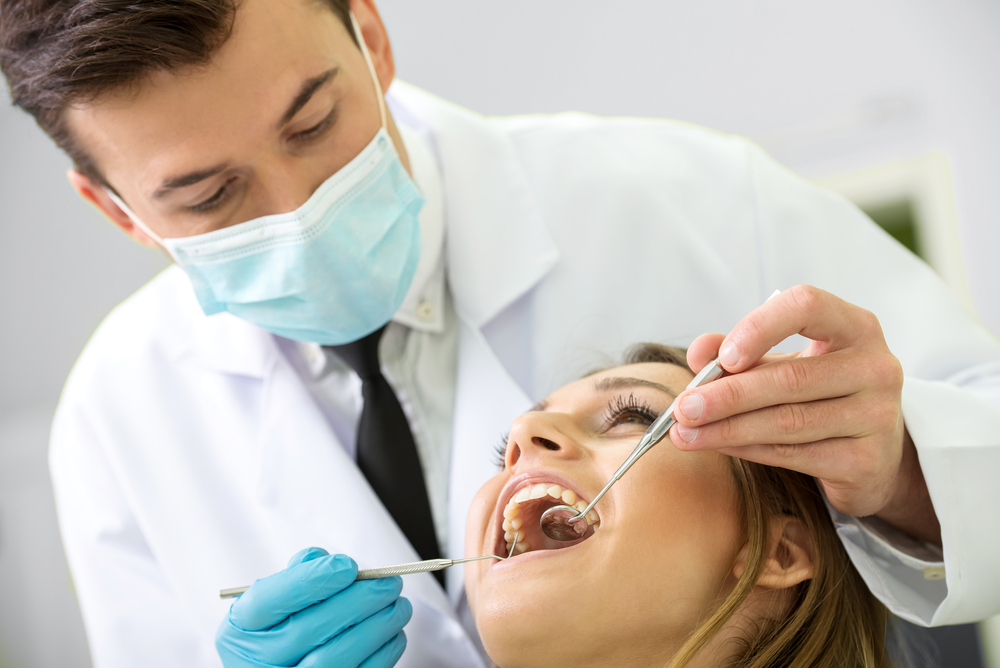 Prevention is better than Cure
Regular dental examination can spot lurking signs of progressive oral problems and ensure that preventive measures are undertaken. Your dentist will be able to check for tooth decay, gum disease and other risk factors like dry mouth, faulty tooth fillings, impacted wisdom tooth and improper position of your teeth. If you're susceptible to tooth decay, your doctor may apply protective coating to safe guard them. Tartar gets accumulated on the teeth in spite of regular home based dental care and professional cleaning is the only way these deposits can be removed to maintain good dental hygiene.
Timely Intervention for Problem Free Teeth
If problems like gum diseases, cavities or impacted wisdom tooth are discovered and treated promptly, the treatment will be simpler and will result in better outcomes. Regular check-ups will help diagnose issues in their early stage and can be nipped in the bud. For example, if cavities are detected early, it can be re-calcified, but if left untreated then it has to be either filled or may require root canal treatment and in some cases, extraction may become necessary.
Avoid Complications
Early detection can avoid and resolve a whole lot of complications. If a decayed tooth is not treated, it can lead to an abscess and cause severe dental pain. The infection from this can spread to cause complications like cysts, sinusitis, infection of the bone or sepsis or other fatal conditions. You will not know you have a gum disease till it has reached an advanced stage and this could destroy the bone and detach the tooth. A regular check up will make sure that you stay problem free.
Save Your Money
Treatments for early stage problems are simpler and will cost you less money when compared to in advanced phases. A simple filling is inexpensive as opposed to a root canal or surgery.
Lybrate's well thought out system leaves no room for excuses and you can now find a dentist in city. Clear any doubts you have about your teeth by asking a question online. Consult a doctor near you by finding the right one on Lybrate. Find a dentist online at Lybrate, we can put you in touch with a number of competent dentists who will be able to attend to your problems and provide a customised solution specific to your needs.
You can download the Lybrate App on your Android and iOS devices. It's free, easy and smart.Ask health-related questions to top doctors Search and find the best doctors across India. Book appointment with doctors, get clinic directions, appointment reminders directly on your mobile and more.