You love your child and you want to ensure the complete health of your child. Oral health is one of the important aspects that will ensure your baby's complete health. It has been said that mouth is the prime factor which will ensure the overall health. Laser Dentistry treats patients with gum lesions, cavities and tongue tie. Here, in this article, you would know about the Laser Dentistry and its benefits with details.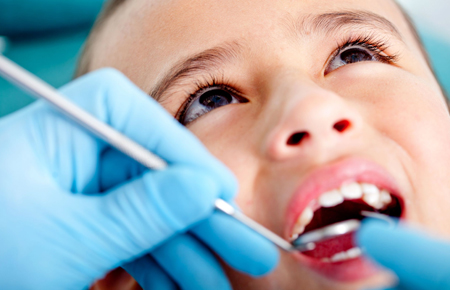 What is Laser Dentistry?:Laser Dentistry is a treatment to remove tongue tie and lesions which exists in our teeth. It is treated by a qualified doctor using a laser to remove these kind of teeth damage. It also can be used to treat cavities in order to strengthen the bond between teeth and filling. Generally, laser dentistry is less painful as compared to traditional drills and other dental tools. So, sometimes, there is no need to give anaesthesia. It is suitable for children and infants.
Here are Stated Some benefits of Laser Dentistry for Children
Painless tooth pulling:In spite of traditional painful tooth pulling treatments, laser dentistry for children makes sure the tooth pulling-a painless process. In the growing years, children have sensible tissues in in their teeth and needs to be treated carefully and delicately. If you are choosing a laser dentry to treat your child's tooth pulling, take proper suggestion and instructions from your pediatric dentist.  
Tongue Tie Treatment:Laser dentistry is the best way to treat tongue -tie. Tongue tie can be seen in your baby mouth- an extra band of tissue is connected with the tip of the tongue which can be troublesome for a mother during breastfeed and also the child. It is important to consult your pediatric dentist and start the laser dentistry treatment. Most parents prefer laser dentistry to remove the tongue tie as it cauterizes the wound to remove the connective tissue attached to the tongue. It treats with less pain
Soberly treats tissue:In laser dentistry, tissues are treated deliberately so that children can not feel the pain more. In this treatment, it is assured that no any healthy tissue is removed and are untouched. It is more safe for children as well as adults. There are many dental clinics in West Orange, Nj that are specialist in treating tongue tie.
Easily recovers:During the treatment, there is less bleeding and swelling in the tissue that ultimately result in a quick recovery with less pain. It is often seen that children are scared of such things, so it is the better method to treat such problems.Laser dentistry is one of the effective regimen to treat oral health of children as well as adults. If your child is diagnosed with tongue-tie, cavity or gum lesions, then, this is the right option.