Window blinds are not only used in offices but are also popularly used in homes. Overtime dust gets accumulated on the blind shades making it look dirty and dull. To cleanse off the dirt you can hire a professional cleaner that will make it look new and clean. It is necessary to go for occasional cleaning sprees so that the window blind shades do not look shabby and unattractive. If you go for dusting then it is helpful but it might not come up with best results always.
Thus to protect your expensive draperies it is highly advisable hiring a professional cleaning company. If you do not do so then it might call for replacement which is of course not a cost-effective option always. There are many business and home owners who get the treatment of their windows professionally cleansed regularly. However it is necessary to hire cleaning company that offers best solutions.
There are many companies which use chemicals and cleaning tools that leave behind residue which is harmful and detrimental to the health of kids and pets.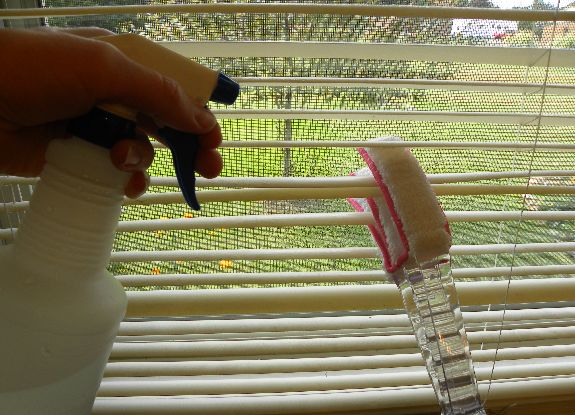 Ultrasonic Cleaning
The latest technology in the cleaning of window treatment involves ultrasonic cleaning. It is a very popular cleaning method which instead of using harsh chemical agents for cleaning employs pure water and soap to cleanse off the dirt from window blinds. The trained professionals dismantle the window blind form the bracket and keep it immersed in water bath for some time. The bath tub has ultrasonic reactors that create bubbles which squeeze out dirt from the blind shades in a very effective manner. It is done in a way so that it does not leave behind any residue neither damage the window treatment.
Another benefit is the effective turnaround time that makes ultrasonic cleaning a very preferable cleaning process. After the process of cleaning is completed then the cleaning professionals immerse the blind shades in a tank of soft water to remove any kind of residue. Then later on it is dried and put back in the brackets.
Give it a thought
A professional window cleaner has the necessary skill to make your window blinds sparkling clean. If you want your window to remain streak-free then it is necessary for you to take help from professional cleaners.
The reason why you should hire professionals is:
Safety procedures– You do not possess the skill and the necessary technique to clean the window blinds without damaging it.
Time– It is very daunting and time consuming to clean each and every blind of the window. Thus if you hire professionals it will be both efficient and effective.
Quality– If you undertake the tiring cleaning process on your own it is obvious you might not be able to clean the blinds of the window effectively. This will leave behind streaks of dust. Therefore your efforts will be wasted as the cleaning process will not be completed.
However before hiring a professional you need to ensure that they have trained employees to have a safe and hassle-free cleaning process.