Starting a new hobby can be fun and a great way to expand your knowledge base of the world. When it comes to hobbies involving animals, horse riding is a great one. In today's short article, we're going to take a look at the different styles of riding saddles and determine which one is best for the beginner equestrian.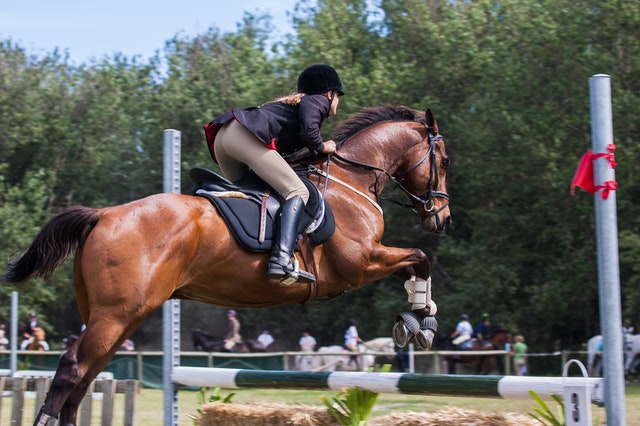 Start With Picking A Style
When you head off to your local tack house, you're going to realize very quickly that there are many different styles of saddles that you can invest your money in. Understanding how to identify each style and determine which one strikes your fancy is a must. Some example types of saddles include dressage, western pleasure, and show jumping. If you're not sure what type of saddle style to choose, consider talking with your instructor before purchasing a new saddle.
Consider Your Purpose
Since a saddle is a hefty investment, it's unlikely you'll be able to afford all the different styles that are available. For this reason, it's important to start with assessing the things that you'll be doing in your saddle. If you're interested more in trail riding than showmanship, consider purchasing an English Tack. This will give you security and the ability to still jump your horse over obstacles like fallen logs.
Synthetic Or Leather
While many are stricken with the distinct smell of leather when heading into the tack shop, it's not the only material available. In fact, synthetic material tends to be cheaper than leather saddles. When picking the right material for you, you'll want to consider the price, weight, maintenance, feel, and overall look. It's a good idea to weigh the pros and cons here before selecting one material over another for your new saddle.
Be Mindful Of Gullet Width
As you likely know by looking at various horses, they're not all created with the same size back. Rather, some have prominent withers like thoroughbreds and others are mutton withers like quarter horses. To ensure that you make a sound investment in your beginner saddle, you'll want to pick the right gullet width to fit the horse that you'll be riding. If you need some assistance, be sure to ask the tack shop representative or your riding instructor.
Picking the right riding saddle requires many considerations. The above are just four of the main ones you should be taking into account. Realize that a saddle is a big investment so you want to take your time to ensure that you select the right one to fit your needs and the needs of your horse.