The internet is one of those places that is always changing. Website design has adapted and changed over the years. Gone are the days where images were all over the place and you had background music (remember MySpace?), and now we look for a cleaner, more concise design. That being said, the landscape has changed even more because of the addition of mobile devices. Did you know that a lot of the views you get on your website are mobile views? That means that you should ensure that your website is mobile friendly and/or has a mobile version.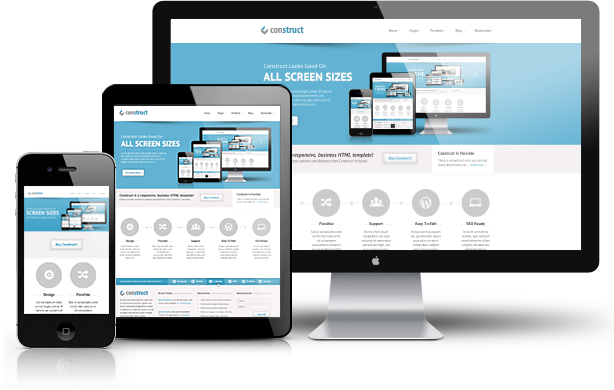 If you work with a company like 2marketing mobile web design Company, they can give you advice and insight on how to take care of your mobile web design issues. Here are a few tips that are recommended by many of the professionals who are out there and taking care of mobile web issues.
Try not to put too many images or videos. People only have a certain amount of data on their mobile devices and, if your website is clogged up with images and/or videos, then it's more likely that people are just going to leave as soon as they get there if they are on their mobile device.

Consider doing a mobile-only or mobile-friendly version. You don't have to make your browser website and your mobile website the same. You can set it up so that the website is viewed differently depending on the device in question. It only takes a couple of adjustments and it will make it so that you don't have to sacrifice some of the ideas that you have for your main website.

Make sure the font can be seen on most devices. There are a lot of fonts that are either too small or too difficult to read when you get them down to a certain screen size. Make sure that the settings for your mobile site are put together in a way so that the font can be large enough for the average reader to be able to see.

Don't have too many links, and if you have them, make them easy to click on. We've all had that moment where we were trying to click on a link on a webpage on our phone or tablet and, because of the setup, it ended up being difficult. Or, you ended up going to the wrong page. So, try to prevent that problem by making links easier to access in some way.
In short, it's about keeping it simple and making it easy to see when you're looking at a smaller screen. If you are a business owner and you are looking to try and get what you need from your mobile website, then you want to talk to a company that can help you with your web design and make it more mobile friendly. Check it out and you'll see just what it can do for your hits and views in the long term.