Prostate cancer is one of the most common forms of cancer in men. Luckily, the progression of prostate cancer is slow, so most men diagnosed with it have a good prognosis. There are many different treatment options for the disease. Because most men will live with the disease for a long time, and most likely will not die from the disease, especially when caught early, it is more important to find treatment options with a low level of adverse effects is important. One such option is HIFU cancer treatment for prostate.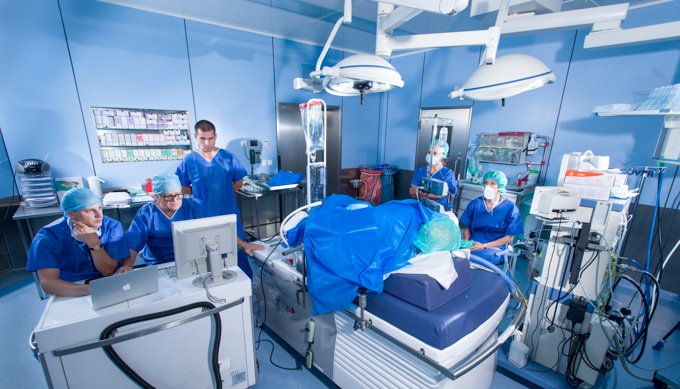 Traditional Treatment
For the past 25 years, the go-to treatment for prostate cancer has been nerve sparing radical prostatectomy. This treatment is a localized treatment and works to preserve the neurovascular bundle and erectile function. However, it does not always work as well, and many men find that they have issues with urinary and erectile function after undergoing the surgery. They also might continue to show signs of the disease after the surgery. Other surgery options, including radiotherapy, laparoscopic and radical surgery also have power long-term outcomes. This has led to many looking for other treatment options.
HIFU Treatment for Prostate Cancer
One such alternative treatment is HIFU treatment ofprostate cancer. This treatment uses a high intensity focused ultrasound, or HIFU, for the treatment. It uses sound waves as a way to destroy cancer tissues that havebeen specificallytargeted. The particular sound waves have the ability to pass through any healthy tissue without causing any problems. But, these waves will be able to raise the temperature of the cancer tissue to 90 degrees Celsius in order to destroy it. It is non-invasive, precise and controlled. Patients can also use other treatments if it is unsuccessful.
There are some potential complications, but any prostate cancer treatment will have some potential adverse effects. You will need to use a catheter, and there are always some risks associated with using a catheter. It is also normal to have some urinary retention into eh first few days to weeks after the procedure. There is also a risk of a bladder neck contraction, urinary tract infection, epididymitis, gross hematuria and other issues. It is best to discuss the potential complications with your doctor when discussing the treatment.
Benefits of HIFU Treatment
There are several benefits of HIFU treatment for prostate cancer. It is a surgery that does not take time, and typically occurs as an out-patient procedure in less than four hours. The recovery is typically minimal, with patients walking within hours. Patients do wear a catheter for a few weeks afterward. The tool used for the procedure is able to create precise images that show the prostate and surrounding areas in real time. Then, the doctor can customize the area to hit in order to provide safe and effective treatment. It is also safe to use again because it is non-ionizing. Because it is non-invasive, it does not require any transurethral resection, which meansit does not have the negative effects on urinary and erectile function.
If you have prostate cancer, you have many different options for treatment. It is best to discuss the different options, including radiation therapy, surgery and HIFU treatment for prostate cancer with your doctor to determine the right solution for you.