Most have heard about foster homes and the system. Many of what people have heard tend to focus on less ideal problematic aspects. In fact, some of what people hear about foster homes are just inaccurate.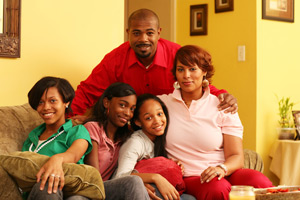 The system is simple: It's a temporary situation in which eligible adults provide care for one or more children whose birth parents are, for whatever reason, unable to provide care for them. It's not a place where delinquents are sent; it is merely a temporary refuge for children whose parents become unavailable.
Care can be informal but is generally arranged by way of an agency. Typically, the goal of all children who enter the system is returning to the birth parents when they are able to care for the child once again. However, if circumstances make it such that it's in the child's best interest, a foster family may adopt the child. Though foster homes are temporary, adoption is definitely permanent.
Caretakers play an essential role for the children who end up in a home; they must provide a safe and loving environment and be willing to do what it takes to help change their lives in positive ways. Caretakers can come from all kinds of cultures and backgrounds — there is no such thing as the "right" kind of person. All you need is a sense of positive, patient energy, all of which are essential for foster children.
What Kind of Care is Necessary?
Young adults and children in need of care all have specific problems and needs to satisfy. If they have ended up in a foster home, chances are good that they have experienced significant stress at home. In some cases, it is possible that they have either been exposed to harm or could seek harming themselves. Past traumatic experiences in children and young adults manifest in a host of emotional disorders and other problems.
Those placed with foster families are not always sure why they needed to leave, making them confused. Some may express sadness from leaving their birth family and experience loss that is difficult to process.
Placement
All around the world, there are various kinds of placements, ranging from short- to long-term foster care. Some unique placement options are available as well, such as parent and child placements. In this case, support will be offered to young parents who need work on parenting skills while seeking additional care for their little ones.
Therapeutic Care
Troubled children in foster homes require a healthy group home setting where they can be supported both physically and emotionally. Foster parents in therapeutic care will receive additional support that standard foster parents would not need.
In most cases, therapeutic foster parents work with a caseworker to come up with a suitable treatment plan for a troubled child. These plans are designed to work specifically for the needs of that child, addressing issues in behavior, education, society and health.
Individual programs employ various different methods to assisting children with working through emotional issues. All of the methods have a similar approach; foster parents receive extra training prior to seeing the child and throughout the care period while keeping in close touch with the caseworker. As a result of the additional work, therapeutic foster parents will receive a higher stipend than that of standard foster homes.
Group homes offer the advantage of providing social skill learning opportunities with similar peers. In most group homes, there are at least five and up to ten children at once, depending on the severity of their needs. Groups also work well as it opens a setting for group therapy to help work through psychological issues. The children may also go to a local school while remaining under the care of an agency.
This often occurs in a group setting, though a family home setting may be optimal. In 1998, the Journal of Consulting and Clinical Psychology published a study raising the question of whether a group home was truly the optimal setting for troubled children versus a family home with individual treatment plans. After studying 79 young males who developed records of juvenile delinquency, individual family homes proved to work better than group homes. If the right foster parents can be found, this shows that it is preferable to have a single family home.
Aging Out of the Home
When youth age beyond the limits of care, they become emancipated from care sponsored by the government, able to live independently on their own terms, though this occurs whether they are ready to live on their own or not. Many studies show that these youth are more likely to end up homeless and develop a number of other undesirable traits. This begs the importance of recruiting suitable caring parents.