Now it has become so easy to monitor helicopters, plus other aircraft movements with the use of state-of-the-art helicopter tracking software. Searoc, marine management services, use a software programme called Seaplanner. This tracking system is capable of identifying aircraft movements from up to 280-miles-away, and then this location information is saved in the software tool throughout the project duration. It can even be played again and again, whenever you want to see them. Helicopter tracking tools can easily track an airplane over every part of the world, from takeoff to landing. On any web-connected device, you can simply see, monitor and converse with your entire fleet. You can also be kept up to date with the whereabouts of your airplane,  from anywhere on the globe through the helicopter tracking app.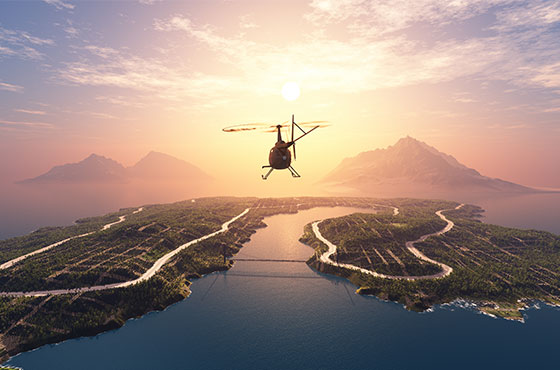 Here are some Features of helicopter tracking;
1. Two-way communication: You can use your Smartphone for communication through text message, to and fro the aircraft via the satellites.
2. Low operation cost: With SeaPlanner helicopter tracking software, it can bring the most significant data to you without putting burden on your pocket. For the majority of users, real-time helicopter tracking costs them as little as $2.00/flight hour.
3. Flexible solution: most helicopter tracking software is designed for every business type , and they are easy to integrate with numerous platforms through their free-access API.
4. Real-time tracking from any web-connected device: The custom platform of Seaplanner provides you the suppleness to know, where your airplanes are from anywhere.
5. Automatic alerts regarding flight: people now can receive real information in real-time – they can get to know when a flight comes online, lands, or takes off with the help of automatic e-mail and sms alerts, delivered right to the users.
6. Support: Searoc understand the significance of having effective and fast support when unanticipated things take place. Customer support desk work 24×7 to make sure people can always be in touch with them in case of any emergency.
How helicopter Tracking Software Works?
Usually, a helicopter tracking software shows live air-traffic from across the globe. It mixes information from multiple data sources comprising radar data, MLAT, and ADS-B. The radar, MLAT, and ADS-B data is combined together with flight status and scheduledata from airports and airlines for creating an exceptional flight tracking experience on SeaPlanner software or app.
What is ADS-B?
ADS-B, the abbreviation of automatic dependent surveillance-broadcast is the basic technology used by  Seaplanner systems to get flight information. An aircraft usually receives its location from a satellite (also referred to as GPS navigation source). The ADS-B transponder on helicopter send signal with the location. Then a receiver connected to a tracking software pick up that ADS-B signal. After that receiver supply all the data to the tracking system and this data are shown on the SeaPlanner software or app. By the year 2020,it will become compulsory for the majority of flights across the globe, to be using ADS-B technology. Once compulsory, ADS-B will substitute primary radar as the crucial supervision method.
Keeley Coombs