Being safe and saving on power use
It's easy to underestimate requirements when it comes to office electrics. You may think a simple office arrangement with some lights, a handful of computers and a photocopier doesn't need much thought. You'd be wrong though; in workplace applications, proper provision of safe and effective electrics is important even if demands aren't especially high – more so if they are.
A large office with power-hungry equipment that may need to be left on 24 hours a day will definitely require top class electrical fittings to keep things running safely and effectively.
Health and safety
Always a consideration, you need to check current health and safety legislation carefully when planning your office electrical set up and regularly thereafter to ensure you're still meeting correct requirements. A proper health and safety audit would be a good idea undertaken by a professional to ensure you'll meet regulations or are already doing so.
So, what do you need to prepare for?
Emergency lighting
Part of health and safety legislation, emergency lighting must comply with BS5266:2005. It's designed to provide illumination to enable people to see adequately if the regular power fails. It needs testing regularly to ensure it is fit for purpose, and signage of the right type should be in place.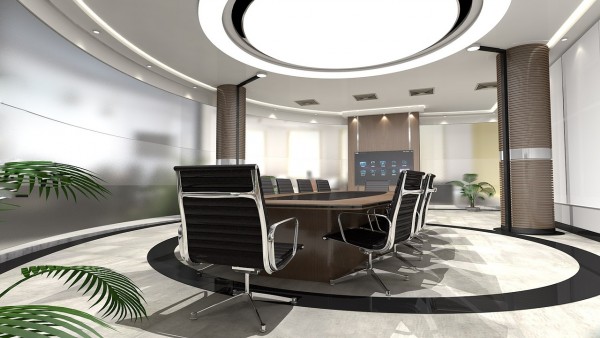 Fixed wire
Electrical installations can deteriorate over time, so regular testing by qualified electricians is important. They should provide a report detailing any work that is or may be required.
PAT (Portable Appliance Testing)
Even the office kettle needs testing periodically as it's effectively a workplace appliance. PAT testers should be called in periodically to check appliances for safe operation – a good electrician should be able to offer this service and know how often you require it.
Safety and power usage
You'll likely want to balance electricity costs against equipment that needs to be running for prolonged periods compared to items that can be switched off when not in use.
Safety considerations –
Assess if you could or should use circuit breakers or surge protectors. Check your power requirements – it's easy to overload power sockets and mains distribution bars if you're not careful.
You may not own your office premises, so if you're looking for premises you should check with your landlords whether the electrical supply is sufficient for your requirements. If not, will they upgrade it for you?
Commercial premises such as offices do have higher demands than most residential settings, so make sure your power supply is up to the demands you're placing on it.
Power use and management –
As you may know from advice to domestic users, items on standby can use quite a lot of power during the course of the year.
If you're leaving several items such as computers, printers and other equipment on standby you could be wasting significant sums each year – not to mention the environmental aspects of using electricity unnecessarily. Identify what equipment can be switched off and encourage staff to be mindful of their power use.
Back up provision
Would there be a problem if power was interrupted? Of course it's always inconvenient to be without power in a workplace, but if power loss would be crucial – perhaps you have equipment such as servers that require uninterrupted power – then you'll need to provide a backup facility.
For simple situations where you need to give people a few moments to back up and power down a computer properly in the event of a power interruption, then mains supply units that provide electricity for a short while after the power is cut may suffice.
For situations where power needs to be supplied to a piece of equipment at all times, then a proper backup should be investigated – or a facility put in place where the equipment automatically shuts down in response to electricity interruptions.
Assessing your needs
The key is to assess your requirements and then keep re-assessing as things can change. Don't forget power saving; for your bottom line and the environment cost savings are always worth looking into. Newer equipment such as low energy computer screens and lightbulbs are worth considering.
Sam Barton is the marketing assistant at Project Skills Solutions, which provides electrical installation, CCTV, network solutions, air con and building maintenance in and around Essex.