Are you experiencing motherhood for the first time and not aware what to put in your baby's diaper bag? Well, here you will get all your answers. Becoming mother is an amazing feeling and brings lot more happiness too. But, you will also experience the fuss especially when you are out and about. more specifically, an incomplete preparation before heading out can turn your enjoyable moments into blunders. Well, this should happen with anyone and every mom needs to have proper essentials in there baby's diaper bag.
Here are some of the important essentials that every mom should keep in her baby's diaper bag.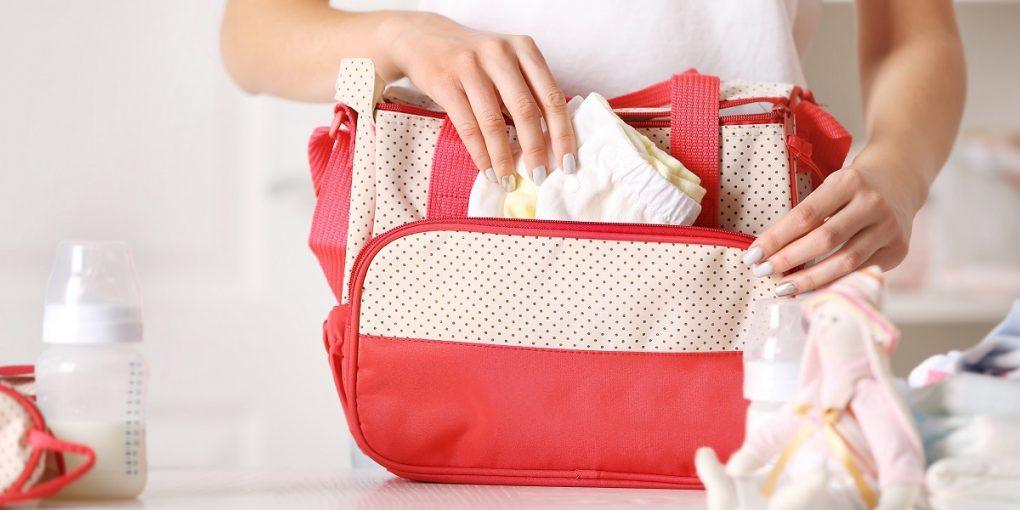 1.Spare baby outfit
One of the most essentials that needs to put in a diaper bag is a spare baby outfit as you never know when your baby can poop up or burp. Also, frequent outfit changing relieves your baby from having any kind of rashes on his/her body.
2.A fresh bodysuit
Possibilities are higher that diaper can blow out or can be full of spit-ups. Well that's where you will need a baby bodysuit can being a change of clothes. It's better to put two or more bodysuits in your baby's diaper bag.
3.Wipes
It is often or likely more frequent that your baby burps or vomits so that you will need a comfy and handy wipes  to remove or clear such waste. There can be muslin squares that are more soaking and yet dry to use.
4.Baby toys
Babies will be babies! They will cry and also get irritated more frequently. Well, for that situation, you will need some toys that can accommodate the situation and can calm down your baby and give you happier and easy time to cherish.
5.Power bank and phone cord
Phones and gadgets are essential things that keeps you connected with your friends and friends. It is important to keep  your phones power bank or other phone cords so that you can stay connected with your relatives and can also operate other important project on the phone.
6.Diaper rash paste
The more frequent your baby poop ups, it is likely to have rashes on his/her crossbody baby bag, so it becomes essential to keep such rash pastes that can help you to accommodate such conditions.
7.Diapers
The most essential thing that should be in your bag is your baby's diapers. Having lot more alternatives can spare you from including in such fuss and dirt that nobody likes to indulge in.
So, next time you are going out with your baby, keep in mind to include these above essentials kin your baby's diaper bag.