Technology can be your best friend when it comes to your small business. With technology you have a unique opportunity to reach out to your clients and potential clients without leaving the comfort of your office. There are many ways to keep in touch with the rest of the world, from your desktop computer to the smartphone in your hand.
Are you using your technology to its full potential? The only way to know that is to make sure that you are using all of the things the interweb has to offer, from social media to the latest apps.
Social Media
Social media is an important tool for any business and it is marginally free. Yes, you can buy likes and buy ads, but for the most part it is free for your business to use Facebook. There are many other options that can help draw future and current clients to your website or blog, such as Pinterest, LinkedIn, Twitter and even Instagram.
Social media is one of the best ways to get directly in touch with your customers and hear what they have to say.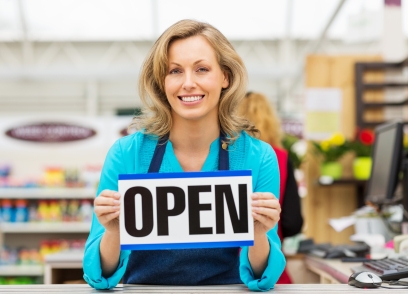 Apps
Everyone one of the aforementioned social media sites has their own app, which allows you to keep in touch with clients even when you are on the go. There are many other apps that can help a small business though. From payment apps, like those offered through PayPal and Venmo to apps that can help you track clients or do your accounting.
There are also great communication apps that can help you stay in touch with video or without, and without adding up on your phone bill.
Everything Else
Aside from social media and apps, you need to make sure that you have tech in hand that can help you with your small business. A desktop computer isn't always the answer. If you spend a lot of time on the road you want to make sure you have a reliable laptop, a smartphone with all the gadgets and maybe even a tablet. Get a good bluetooth headset so you can talk on the go and not be a distracted driver.
There are many free resources out there, but don't be afraid to pay a little for something great. Often, the best apps come with a little fee. That fee usually opens you up to more uses. Sometimes it can also be important to invest a little more in your technology devices. A more expensive smartphone may comes with more space for all of the apps that you need for your small business.
And remember, the money you put in will come back to you with happy customers and just might be tax deductible.