Recycling has been in the news a lot recently with that now infamous image from Blue Planet and China's recent decision to reduce the amount of overseas plastic it accepts. Many people have been wondering what you can do with all that plastic and one example is to turn it into extremely strong grids that can be used to create safe, stable surfaces strong enough that they can be used to create driveways and car parks.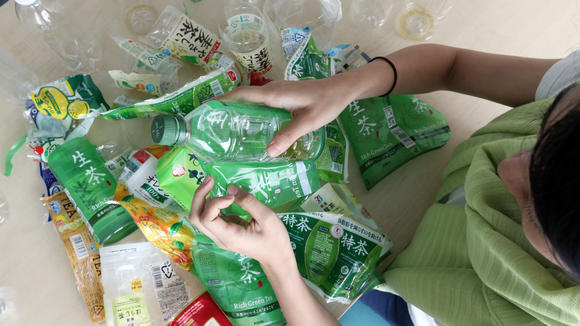 Driveway Grids
By far the biggest use of toughened recycled plastic grids is in the construction of driveways. The grids can be filled with gravel or soil to create a hard-wearing but permeable surface on which even the heaviest vehicles can be left.
Unlike a traditional gravel driveway one stabilised with driveway grids is not susceptible to gravel erosion meaning less time and expense replacing lost gravel. It also protects the underlying surface from erosion and potholing meaning less damage to cars over time.
Car Parks (Including Long Stay such as Airport Car Parking)
In fact eco-friendly driveway grids are so strong that they can be used in high traffic areas such as car parks, and can cope with extended periods of loading. As they can be filled with soil and grass seed they are ideal for areas of overspill car parking where the aesthetic of a lawned surface is required – without the risk of damage when the area is opened to  traffic.
Shed Bases
The ability of toughened eco-plastic grids to cope with long periods of loading makes them ideal for use as a shed base. Unlike traditional wooden timbers they do not provide a comfortable nest site for vermin and are completely impervious to rotting, thus extending the life not only of the base but of the shed, summerhouse, greenhouse or other garden building above.
Golf Buggy Paths
Golf courses are known for their well-kept and neatly landscaped grounds and it can be beneficial to be able to create paths that blend into the scenery whilst providing a solid and well-drained track for golf buggies to stick to. The grids can be filled with a mixture of grass seed and soil allowing for a grass path, almost anywhere, that has the appearance of grass but the hard-wearing properties of a solid surface.
The ability to create a hard-wearing grassed area is also of benefit to home-owners looking to create paths and patios that seamlessly connect to their lawn without the downside of becoming muddy in winter. It also offers opportunities to schools looking to create hard-wearing, but soft, play areas that can be used for a greater proportion of the year.
Sustainable Urban Drainage Systems (SUDS)
The cellular nature of the driveway grids means that it is ideal for use in areas where rainwater flooding is a serious threat. Even the most solid of filling will still allow for a driveway or hard-standing area that is porous and allows rainwater to soak away naturally instead of running off into overworked drain or flooding homes and property.
Garden Ponds
A final use involves the grids without any filler as a cover for garden ponds to prevent drowning. The grids can be mounted just below the surface of the water which gives the illusion of an unprotected stretch of water when, in reality, the pond is rendered no more dangerous than a large puddle.
For greater safety against drowning the grids can be mounted above the surface. Not only does it protect young children from falling in but it can also discourage birds and cats from attempting to eat the fish.