with latest technologies and solutions. Today internet has crossed its traditional use and entered into every aspect of life. People need web services in their professional as well personal life. Most of the industries, organizations, and offices require network services and dedicated server is a very common term in the internet arena.
A dedicated server is related to web hosting world, where you rent a server, necessary software, and internet connection from a web hosting company. It is usually needed for hosting your website. If your website attracts quite a large amount of traffic then a dedicated server is very much required. In case the traffic is less, then shared hosting package can be purchased.
Dedicated server hosting in India is gaining popularity because they promise best services with reliable internet connection and strong security system. The dedicated server can be set up in-house or externally as a service from within a data centre.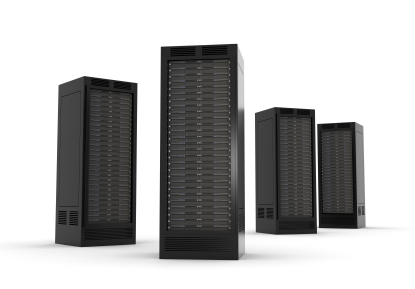 The benefits provided by dedicated hosting are:
Reliability: Dedicate hosting increases the reliability as compared to shared hosting. If the resources of other clients take more space and memory, then your website would get affected, since the server space is shared. A dedicated server increases your uptime and gives total control over the use of server's resources.
Security:

 Clients using dedicated service can enjoy more security measures like anti-virus, firewall configurations, thereby reducing the security vulnerabilities. If servers are located in data centres then physical security biometric authentication and mantraps are included. The safety of storage is ensured.

Less Congestion: 

Even if the traffic related to your website is heavy, the congestion is not an issue with dedicated servers. However, in case of shared hosting congestion might be a problem to be experienced 

frequently

.

Customization: 

Dedicated server gives you power to control the hosting solutions according to your preferences and requirements. Hosting solution can be shaped according to the specific needs because there is no restriction posed by other clients on a dedicated server.

Better performance: 

If your website is swamped with traffic daily or has to load high resolution videos and images, dedicated hosting is the best option to keep things running swiftly and smoothly.

Administrative access:

 When you share server with other people administrative access is not allowed, which may at times constrain your ability to work or install software on your website. A dedicated server hosting gives you administrative access to install applications and perform custom program configurations conveniently.

Technical support: 

If you invest in dedicated hosting then you can take advantage of the technical assistance provided by the hosting companies. These companies provide technical help and 24/7 support to their clients. They hire trained and knowledgeable staff extremely competent to 

troubleshoot

 IT problems anytime.

All these benefits of dedicated server hosting indicates that it is an effective web hosting solution. However first ensure the quality of the host company as well as remember to check its authenticity and reliability.