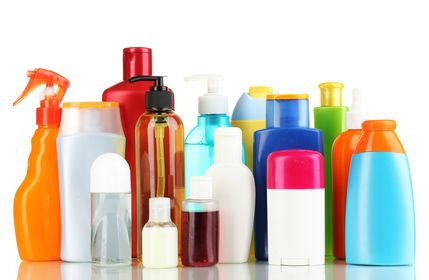 Plastic packaging is widely used to safely deliver perishable and nonperishable from manufacturer to consumers. Any reputed plastic packaging manufacturing company will offer a variety of plastic packages such as PET, HDPE, LDPE, PVC, PS, PP, etc. Each of these has specific properties, making it suitable for packing different items.
Not only it helps in safely delivering the products, but is also regulatory requirement, especially for drugs and pharmaceutical and food manufacturing companies. This material efficiently protects products from leakages and damages they may occur while transportation.
Anticipated regulations related to merchandising, cost, aesthetics, ease of use, weight, ease to open & reseal, fuel saving, and green house gas emissions must be met. Plastic packaging meets all these and offers you much more. It does not matter, if it is used to protect delicate medical tools or fresh food.
The fact is that food must be handled in a sensitive and delicate manner. Many often wonder why plastic is the best option available. There are several benefits of using plastic packaging. Let us look at a few:
Durability – If kept in favorable conditions, plastic containers last longer. This indicates you can use and re-use the plastic container for many more years to come.
This property provides plastic an edge, when it comes to transportation of food items. Plastic can be sealed easily. Stored food remains fresh for long, and thus it becomes an excellent choice for transporting it to long distances.
Flexibility – Plastic does not break easily, and this is one of its greatest advantages. Plastic containers can be deformed or bent under specific circumstances, but there is no way they will break open easily. The food remains safe from getting spilled or exposed to contaminants.
Long shelf life – Due to plastic's protective nature, it becomes an ideal material to store food under sever conditions. People living at very high or low temperatures, humidity, and other such extreme weather conditions will find plastic containers a better choice when compared to stainless steel, wood, cardboard, etc.
By using these, you can be sure that the contamination risk is negligible and food nutrients remain intact. In addition, it being airtight, there is no risk of airborne contamination. For example, customized atmosphere packaging captures a reduced-oxygen air mix in the plastic wrap up, in order to preserve freshness of food.
This modern packaging technique is capable of increasing the shelf life of food, and thereby decreasing bacterial growth. Therefore, plastic packaging is the best option for long shelf life of any kind of food item.
Dynamic material – Plastic resins can be designed conveniently in limitless shapes and sizes. Products can be identified looking at the size or shape of the packaging. Children enjoy the appealing look of plastic packaging encouraging them to eat healthy products packed inside. For example, interesting shapes of fruits and animals make the container interesting, attractive, as well as easily marketable.
In the US, FDA regulates food-contact packaging safety. All the packaging materials used for food-contact packaging must pass through strict FDA's approval process, before they enter the market.