It's a girl dream to share her saga of love to her friend and family. When it comes to wedding, she wants perfection in every front. Thinking of the dress, flowers, and the venue makes her go crazy. It goes same for me. Wedding sings the tale of eternal love, care, and affection that no girl in the world can compromise so as to make her wedding memorable.
I would assume that every 21st-century bride is more tech savvy, finding out every possible detail to make her wedding a delight to be remembered lifelong.
While planning a wedding in Miami, I discovered that it gets weary to find out the best. From themes to venue, all becomes quite arduous when you are thinking of a momentous wedding.
I caught up some good points that you will like to consider when you are planning a wedding in Miami.
Adorable Themes
I would love a rustic wedding theme when I think of outdoor wedding. This theme is for one who would love to go with relaxed and informal wedding. Location of rustic wedding styles can be farms, woodlands, barns and parks anything you want to choose. Prom dresses in this theme work great.Select the color of the theme, as per the season. Rusty tin ornaments, hanging lanterns, straw bales will work great for your wedding.
If you are thinking to go for a destination wedding, you can try doing crazy things for it. Miami Beach weddings give a vivacious pulse, adding a purple attire does great in a beach. Try out the tradition accustomed to the place you are going for your dream day. For instance, one can go with Hawaii's Hula dance culture, or Mexican tequila shots to make your wedding merrier.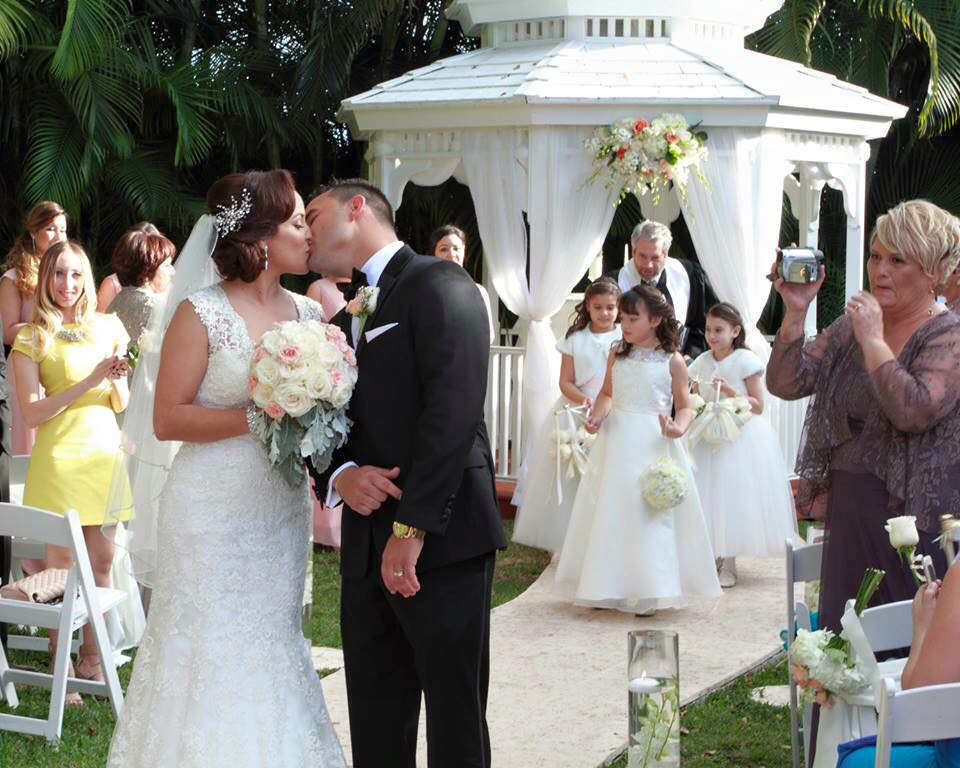 Follow Your Code
Bride's style and the dress is the one where all the eyes will be looking upon. So following a code will work here. If your planned wedding is a destination beach wedding and you want to go with your favorite princess- style ball gown, this will not work. Wearing an outfit that compliment the venue of your wedding will be stylish. I would definitely love to stick to my style and not compromise. It is important to know what you feel, just have an open mind before deciding your style for your big day.
Flowers for you!
Flowers may sound wonderful but when you are going for your wedding, you should go for bit research of the seasonal flowers available. Flowers should compliment to the venue's attire. One should have a knowledge of the agricultural laws for the destination weddings.
Be a Connoisseur of Food
Wedding is your big day, but you must make it memorable for your family, friends and guests too. It's the food and the ambience of a wedding what others look for in a big day. Your friend would love to have a guacamole bar having a chef jumbling ingredients together. Visitors may love more of organic and local food. If you are planning for outdoor wedding go for food trucks. A brunch themed wedding food can include omelet or mimosas. Pies, crepe cakes, macaron cakes can be the best dessert to serve.
Coconut Grove Events : http://womansclubofcoconutgrove.com/