Are preparing yourself to meet an orthopedic surgeon? Are you nervous? Don't worry. It is not uncommon to feel a little nervous about seeing an orthopedic surgeon. In fact, the very thought of having surgery is scary. However, avoiding meeting with a surgeon is no solution. Meeting a reputed surgeon is highly recommended to get an appropriate cure for the condition. If you prolong it, the issue may escalate to a serious (sometimes irreparable) level.
When seeing an orthopedic surgeon, it is very important to make the most of the time allotted to you. Orthopedic surgeons are very busy. They may not be able to give you all the time they have for the day. So prepare yourself well for the initial meeting. The meeting is generally scheduled to help you discuss your discomfort, pain or injury with the surgeon. You may ask queries and get rid of any concerns related to the treatment.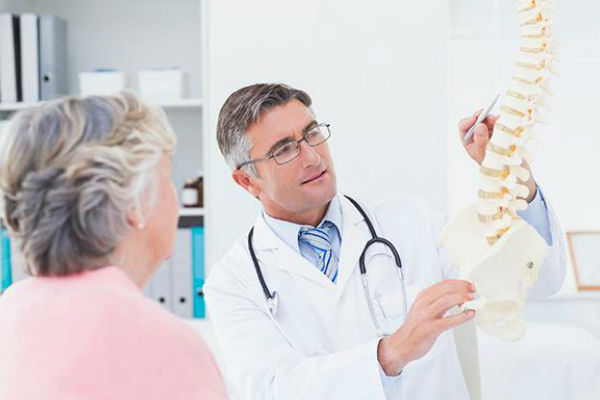 Here's how you should prepare for the meeting:
Prepare your Documents
Make sure all of your documents are in place. The most common document you should have in hand is your medical history. The second in the list is your physical exam. Additionally, you must carry relevant x-rays taken for your condition or referred by your medical practitioner. These documents are standard for your musculoskeletal assessment. Make sure you carry a copy of all MRIs and CTs taken. Assessing these films can help the orthopedic surgeon to correctly diagnose your condition. It is also important to carefully plan your treatment. Your efforts in this respect will avoid any need for repeating the evaluation.
Prepare Queries
It definitely helps to prepare a list of queries and doubts (fears and apprehensions) you wish to share with the surgeon, on a paper. Start by asking a few questions about the ability of the surgeon (qualification). Know about his visits to college/school, special education, training, etc. Since it is quite natural for you to forget the questions once you are in front of the surgeon, it is better to prepare yourself in advance. So write them down in detail before reaching a surgeon's office. Also, make sure all of your queries are answered. In case, you feel that the surgeon is hesitant to give ample time to you or answer your questions, do not go further with the treatment. A surgeon who isn't bothered to help you during an initial consultation or before starting the treatment, he might not bother once you choose him.
Brief Down Important Things
One of the most important things to do before ending up at the surgeon's office is to take a note of the timeline of injury. You should also jot down the treatment methods you have adopted, when, and from where. A lot of people suffer from neck or shoulder pain. Some may also suffer from other musculoskeletal conditions for several weeks or months together before they finally schedule a meeting with an orthopedic surgeon.
Hence, it is normal to forget about the exact details of the condition. So before you visit the surgeon's office, list down the details stated below. This will keep you from skipping important details or waste the time of surgeon thinking about the same:
When did the pain/injury start?
For how long it last?
All treatments you have tried including over the counter medications and ointments/sprays?
Activities that make the pain worse.
Things or actions that give you relief from pain or discomfort and for how long.
Did you try any medications? Did a physical therapy work?
Preparing a list will help your surgeon understand your case in a better way. It will also save a lot of time on you and your surgeon's part.