If you are thinking about doing some deep cleaning at home and calling carpet cleaners or looking for a company offering upholstery cleaning, then you should probably think about deep cleaning your mattresses at home as well.
The truth is that mattresses can be the sources of thousands of germs, dirt, dust mites, spills of all kinds and other horrible stuff. The reason is that while we spend about a third of our lives sleeping or lying in our beds, we rarely actually deep clean our mattresses.
Sure, we change the sheets and pillow cases, but what about the mattress?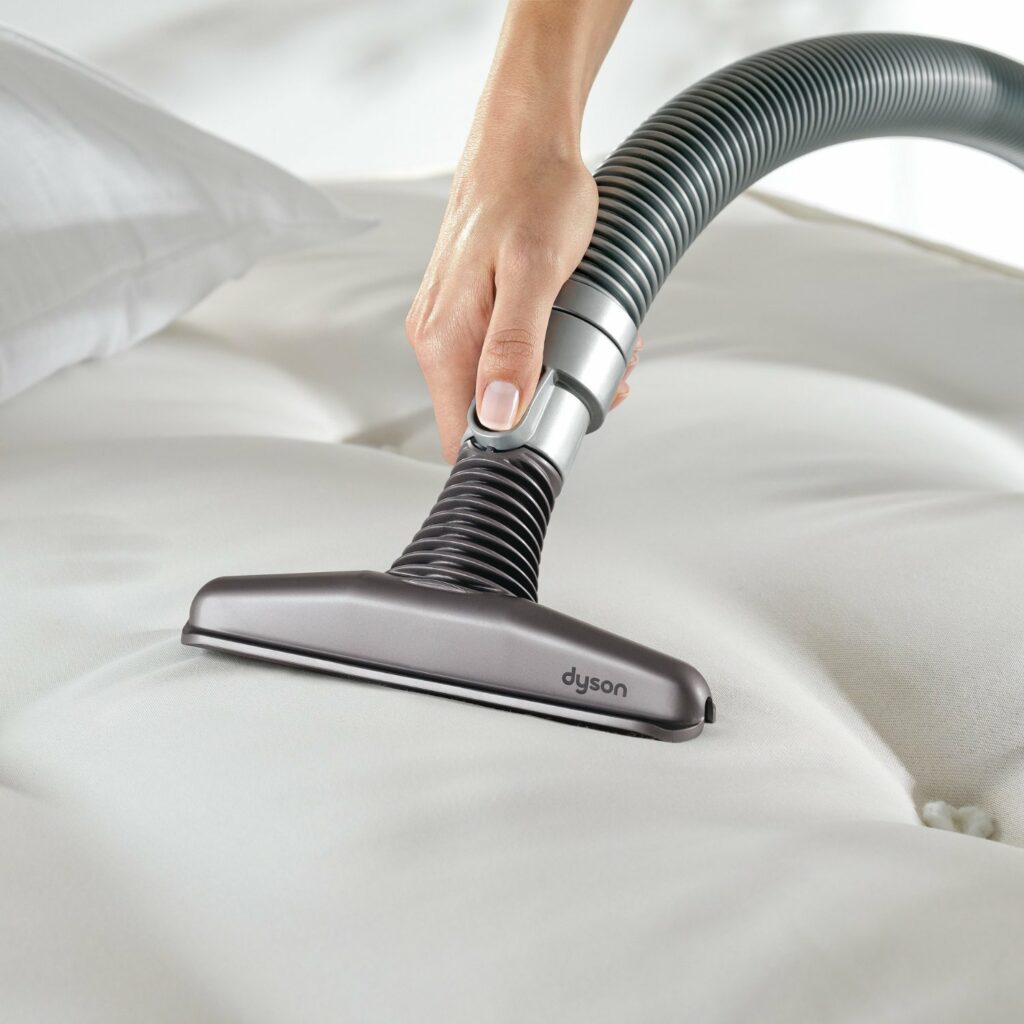 You probably didn't know that an average person sweats about half a pint of sweat each night, and needless to say some of it goes right into the mattress.
The problem is, that you can't really wash the mattress, but you can still do everything in your power to keep it as clean as possible.
The first thing you should do is hoover your mattress regularly. This will help remove all that dead skin and other dirt which accumulates on its surface. Of course, use the upholstery attachment when vacuuming, in order to keep even more dirt from hoovering the floors getting on your mattress.
You can add a nice, fresh and all-natural touch when cleaning your mattress by sprinkling it with baking soda and letting it sit for half an hour and then meticulously hoovering it up. The effect is – a natural deodorising of the mattress. Even more you can add a few drops of nice smelling essential oils to the baking soda for a more lasting effect.
About the inevitable staining on the mattress – usually it is protein stains, which can easily be avoided if treated immediately with a paste made of salt, baking soda and water. First blot out any leftover liquid and then apply the aforementioned paste on it and let it sit for about half an hour. After that remove with a clean wet cloth and let it dry off.
If done in time, the stain should be gone after the mattress dries off. If it isn't gone, then you can use a 2:1 mix of hydrogen peroxide and dishwashing detergent, which you should gently apply on the stain with a brush. Let it stay for 5 minutes and wash it off with a clean wet cloth. This should remove that ugly stain.
Trying to deep clean your mattress by yourself is not a very good idea, because it requires the use of water, and as we all know mattresses can take a lot of time to dry off, and while they do they can start developing mould and even more harmful stuff.
If you take regular care of your mattress you can keep it relatively clean and safe for your health, but it is highly recommended to hire mattress cleaning Trafford professionals to deep clean your mattress, especially if you suffer from allergies, asthma, or have other health problems which are affected by dust, dirt and other residue.