One of the more difficult parts to getting a portion of your home remodeled will be finding the right contractor to do the job. There are countless general contractors to choose from and finding the best one for the job can be time consuming. By searching online, you will find many contractors in your area as well as sites like renovationexperts.com to help you in your search for companies to hire. Below are some tips for hiring a good general contractor so that you can have confidence that the job will be done right.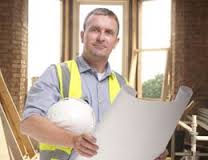 Take Your Time
A renovation is a big process and needs to be done right. Never be in a hurry to hire a general contractor because you may end up hiring one that won't do the job to your liking. You should always interview multiple contractors before you choose to hire one. Ask them savvy questions regarding your renovation project. A good contractor will be able to thoroughly answer your questions. Also, they should ask you some of their own questions regarding the project so they will have a better understanding with regards to how you want the finished project to turn out.
Ask For Referrals
In many instances, you can find the right contractor for you renovation job by asking for referrals from friends or family. If they used someone in the past that they had a good experience with, you might find they will be the right contractor for you as well. However, you should still do your own due diligence before you make the final decision to hire a friend or family member's referral. A good referral may not be enough to make a decision but it can be a great starting point in your search.
Check References
Before you make a final decision to work with any contractor, it is in your best interest to ask them for references from former clients. Do not just accept these references without making contact with at least some of them. The more referrals you call, the better idea you will get of what kind of contractor you will be working with. Be sure to ask plenty of questions regarding how well the contractor did on their renovation job and if they would hire them again in the future.
Finding the right general contractor for your home's renovation can be the difference between a job done well and a complete nightmare. Always know exactly what you want done during the renovation before getting estimates to ensure you get what you want done with no surprising fees on the bill when the renovation has already been completed. No contractor should expect full payment until the job is complete.