Homeowners insurance is one of the most important investments that you can make when it comes to the long-term value of your property. But what if you aren't sure where to get started? How do you know the right way to choose a homeowners insurance policy? Here are just a few tips for getting your money's worth.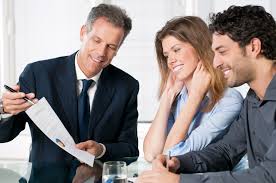 1. Figure Out the Value of Your Home
You can't really shop for homeowners insurance until you've determined your property value. If it's been awhile since you purchased your house, however, you might need to have it re-evaluated by a professional. Real estate can depreciate over time, so even if you haven't caused any major damage to your home, your asking price might be lower than you thought.
2. Understand How Insurance Rates Are Calculated
Insurance companies issue policies based on risk. If you live in a neighborhood with a lot of crime, you're going to be charged more than someone who lives in a statistically safer community. This isn't always fair, but it's reality, so be prepared for it when you shop for insurance.
3. Ask How to Lower Your Premiums
Before your monthly bills are set in stone, ask your chosen insurance company how you can lower them. You might be able to shave off a few dollars by installing high-security locks or updating your fire alarms. Remember, the less of a risk that you present as a homeowner, the more money that you'll save.
4. Take Inventory
Your home isn't the only thing that will be covered by your insurance company. Your possessions will also carry a monetary value, so tally them up and figure out how much they're worth. Just don't try to artificially inflate their value! This is considered insurance fraud, and it's more trouble than you want to bring on yourself.
5. Compare and Contrast
Never sign up with the first insurance company that you find. Take the time to "shop around" and see if anyone else offers a lower rate or a more comprehensive liability package. You never know when a better deal is right around the corner!
These are just a few things to keep in mind as you think about homeowners insurance in Florida. At the end of the day, the most important thing is that you feel comfortable with your selection, so don't let anyone change your mind once you've reached your decision.