A luxury suite is the best way to enjoy the great city of London. Whether it's at the top of a modern hotel or tucked away in a mews behind a historic five-star hotel, suites are perfect for those who need a little more space, families and those who need to entertain. Suites should offer above and beyond what you get from a standard hotel room package, and the best luxury London suites should always offer the following services: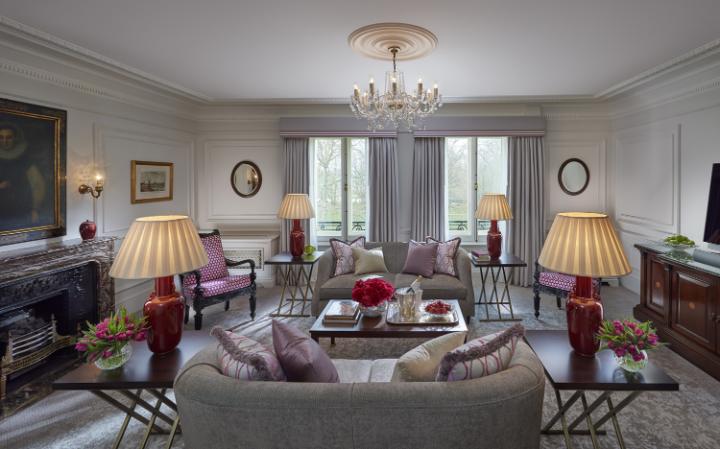 Unpacking and Packing Services
The best luxury suites in London will offer an unpacking and packing service, which is ideal for those who need to get straight to a meeting or even for those with families who don't want to waste any of their leisure time doing chores.
Full use of Hotel Facilities
Always check that your luxury suite offers full use of hotel facilities. This doesn't just mean that you can drink in the bar or eat in the restaurant; this means you should be able to use the gym and spa facilities, too.
Checking in and out from your Room
A top luxury suite will offer the option to check in and out from the suite itself, saving you the hassle of waiting around at the hotel reception.
Airport Transfers
The best luxury London suites will also offer an airport transfer service as part of your suite package. London airports, with the exception of London City, are notoriously far from the city centre and therefore involve travelling on busy tube lines or taking long coach journeys. Airport transfers take you directly from the arrivals hall to your suite, with no need to carry luggage on to public transport and find connecting transport to the hotel.
Services as Standard
Many services go without saying and should always be included as part of your suite package in London, whether you are staying in luxury or budget accommodation. These include complimentary tea and coffee, HD TV, breakfast served either in the suite or in the adjoining hotel, and free Wi-Fi. Suites should always offer sufficient lounge space; otherwise, you may as well have gone for a hotel room rather than a suite.
Chauffeur and Travel Services
London is a big and complicated city to navigate. A good luxury suite provider will be able to give you the option of a personal driver service at peak times. They should also be able to help book tickets and tours to the big attractions or to a show in the evening in addition to booking you meal reservations.
A number of top hotels in London offer luxury suites, but always check exactly what they offer before you book. Luxury should always mean luxury, and a suite isn't worth booking if it doesn't come with the option of the above services. These services are essential when it comes to your luxury London suite, along with a central location, elegant décor and an excellent reputation.